History Canada, More4 embark on a treasure hunt
Hunting Nazi Treasure is coproduced by Toronto's Saloon Media and U.K.-based BriteSpark Films. (Host Robert Edsel pictured.)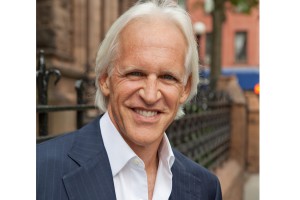 Corus Entertainment's History and Channel 4′s More4 are joining forces to produce the investigative series Hunting Nazi Treasure.
Co-produced by Toronto's Saloon Media and London, U.K.-based BriteSpark Films, the series will follow investigators attempting to track down the hundreds of thousands of artistic and cultural treasures stolen by the Nazis at the end of World War II.
Robert Edsel (pictured), author of the book-turned-movie The Monuments Men and founder of the Monuments Men Foundation for the Preservation of Art, will head up a team of investigators that also includes journalist Conor Woodman and World War II historian James Holland. Producers will have access to the foundation's records and leads on missing items, as well as original documents and rare archives.
Production is set to begin this September, with the series slated to air on History in Canada in 2017.
From Realscreen