Gulistan, Land of Roses wins Doc Alliance Selection Award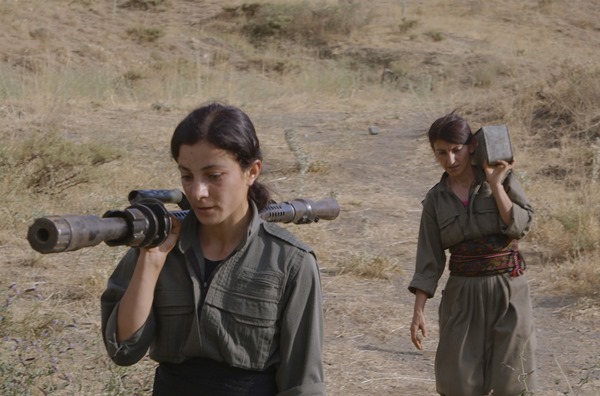 Zayne Akyol's feature documentary is produced by Montreal-based Peripheria, Germany's Mitosfilm and the NFB.
Zaynê Akyol's Gulîstan, Land of Roses has picked up the Doc Alliance Selection Award, presented Sunday at the opening ceremony of the Locarno International Film Festival in Switzerland.
The feature documentary, a Canada/Germany coproduction, was produced by Montreal-based Périphéria, Germany's Mîtosfilm and the National Film Board of Canada. It follows Kurdish female fighters who are waging war against ISIS.
The annual award is presented by the independent Doc Alliance, a collective of seven European documentary festivals. Each festival nominates one film for the award, along with a jury member from its home country. As this year's recipient of the award, Akyol will receive a €5,000 prize to use in support of her future projects.
Gulîstan, Land of Roses was produced by Sarah Mannering, Fanny Drew and Yanick Létourneau of Périphéria, as well as Mîtosfilm's Mehmet Aktaş, and Nathalie Cloutier and Denis McCready of the NFB. Létourneau, Aktaş and Colette Loumède served as executive producers. The film is distributed by the NFB.