Column: Planning an exit strategy in a post-Brexit world
Immigration lawyer Lorraine P. D'Alessio on the emigration options available to Canadians currently based in the U.K.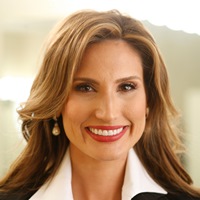 Lorraine P. D'Alessio, Esq.
Britain's vote to break with the European Union has jolted the global creative community and opened up tough questions for those who work in the country's film and TV industry. In the past few weeks, many creative workers who relocated to the U.K. as a career move have found themselves rethinking their long-term plans.
It's not hard to see why Brexit is causing worry, especially amongst expats. Many were troubled by the anti-immigration sentiment underlying the campaign to leave the E.U., which left some foreigners feeling unwelcome.
Basic financial concerns are also at play. Brexit could jeopardize millions in financing from E.U. cultural programs, which have been a vital lifeline to U.K.-based productions. If funding dries up, it might deal a blow to international coproductions with countries like Canada, as some filmmakers have come to rely on E.U. support to finance transnational projects.
The mood in the British-Canadian arts community has been somber. "The vote has cast a pall over everything," Tiska Wiedermann, creative director of Raindance Canada, the Canadian outpost of the London-based film festival and film school, told me. As pundits speculate whether Brexit might send the United Kingdom into recession, Wiedermann said the current climate poses a challenge for U.K.-based artists seeking outside investment in their work.
"It's hard enough to make films even in good times. But when people are worried about the economy, it's a real blow. You have to convince people a little bit harder to empty their pockets to get a project started," she said.
The uncertainty has artists searching for a fallback in case they need to find greener pastures. Sheetal Nanda, immigration attorney and Canadian of Counsel at our firm, D'Alessio Law Group, said she's noticed a rise in inquiries around her immigration services, especially from people thinking about leaving Britain for Canada.
"People aren't necessarily in panic mode, but they are weighing their options," Nanda said from her Toronto office. "They just want to know, what are my choices?"
Thankfully, Canadian nationals who live and work in the U.K have a number of pathways open to them in this uncertain time.
If you're Canadian, the two clearest alternatives to Britain are Canada itself, where you already enjoy citizenship, or the U.S. Returning to Canada might seem appealing because it's so simple – no visa process, no time restrictions, no hassle. But what if you have a British spouse, or children with British citizenship? Under Canadian law, you can sponsor these relatives to join you in Canada, where they'll receive permanent residency if your sponsorship application is approved.
Some could also benefit from Canada's employment-based pathways. "If you are currently employed by a British company, find out if the company has a Canadian subsidiary, affiliate, parent or branch," said Nanda. "You might be eligible to apply for a work permit as an intra-company transferee," she said. Keep in mind that these transferee work permits are typically issued for just a year, with possibilities for extensions and are restricted to executives, senior managers, or those with specialized knowledge.
On the whole, Canada offers the most direct route for avoiding Brexit fallout. But what about the alternative? Should some seize this as an opportunity to transition to the American industry instead?
The U.S. has obvious appeal thanks to the sheer volume of opportunities, even during periods when a strong U.S. dollar causes many productions to head northwards for Canada. One way to access both markets is through temporary U.S. visas like the O-1B, which enable you to follow cyclical flows in production between the two countries.
America's intensive visa process remains the biggest challenge to making a permanent move to the States. Some individuals may get a leg up through the EB-5 Immigrant Investment Program, which sets applicants on a direct track to a Green Card if they invest between USD$500,000 and $1  million into U.S. ventures. For the majority of us who can't drum up those kinds of assets, however, you're better off focusing on conventional pathways like the EB-1 Visa for permanent residence.
Ultimately, answering the question of whether to leave London for L.A. or Toronto will depend on how events play out in the coming weeks and months. Yet while the long-term fallout of Brexit remains largely unclear, one thing is certain: if you understand your choices, you can start strategizing now – instead of scrambling to find a Plan B later on.