Ameba TV expands to Amazon Prime
The Canadian video-streaming service will make its entire catalogue available to Amazon Prime users through Amazon's Streaming Partners Program.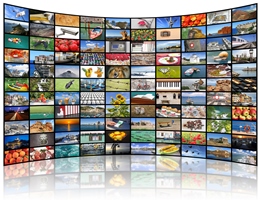 Video-streaming service Ameba TV is expanding to Amazon Prime. The Canadian free on-demand platform is joining Amazon's Streaming Partners Program and will provide Amazon Prime users with unlimited access to its children's content.
The expansion adds millions of Amazon Prime users to Ameba's audience and will provide Amazon's viewers with content previously not available on Amazon Prime. Ameba's entire catalogue — featuring programming for children ages two through 12 — has been integrated into Amazon's search feature.
Ameba's content was recently updated with School Zone Publishing's original preschool series Charlie & Company. The show —an educational series aimed at kids ages three to seven — is a mix of 2D animation and live action.
In addition to increasing Ameba's viewer numbers, the agreement will also increase the number of hardware platforms supporting the streaming service. More than 300 platforms including smart TVs, game consoles, connected TV devices, tablets and phones will now support Ameba.
The Streaming Partners Program is an over-the-top streaming subscription program for video providers. The program allows users to add subscriptions from other VOD services to their Amazon account and integrates those video providers with Amazon's search and recommendations features.
Ameba's expansion to Amazon Prime is the most recent in a series of moves to extend its reach in North America. Earlier this year the streaming service launched its updated app with ad-free, monthly subscription and free, ad-supported VOD options. 
From Kidscreen
Image via Shutterstock