Viceland Canada unveils fall schedule
Rogers Media and Vice have posted the fall schedule for fledgling television network Viceland Canada. (Pictured: Gaycation.)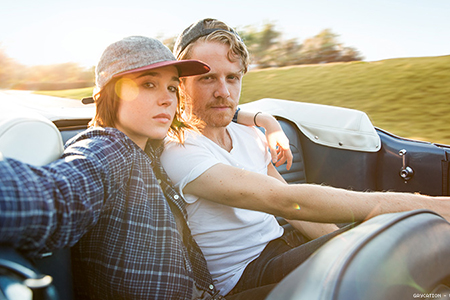 Rogers Media and millennial media firm Vice Media have unveiled the fall schedule for fledgling television network Viceland Canada.
Joining the channel's programming stable are three original Canadian series, all produced in-house by Vice Studio Canada. Abandoned trails skateboarding and photography legend Rick McCrank as he explores abandoned landmarks and architectural remains in an attempt to breathe new life into them through skateboarding. The series airs Sept. 2 at 10 p.m. EST/PST.
Docuseries Rise finds hosts Sarain Carson-Fox and Gitz Crazyboy as they journey to Indigenous communities to examine the social and political factors that threaten the survival of Aboriginal cultures. The series is slated to debut on Oct. 26 at 11 p.m. EST/PST.
Premiering Oct. 4  at 11 p.m. EST/PST is Payday, which will follow highly educated millennials as they navigate through the biggest financial crisis since the Great Depression.
Returning U.S. programming to the schedule for sophomore seasons are the Emmy-nominated Weediquette on Aug. 31 at 10 p.m. EST/PST; the Emmy-nominated Gaycation (pictured), co-hosted by Ellen Page, on Sept. 6 at 10 p.m. EST/PST; and Balls Deep on Oct. 27 at 10 p.m. EST/PST.
From Realscreen