Minds Eye's The Recall underway in B.C.'s Okanagan
The first feature from Minds Eye's six-picture deal with VMI Worldwide and Bridgegate Pictures is currently filming in Vernon, B.C.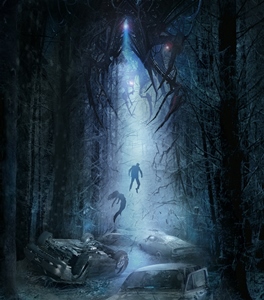 Production is underway on The Recall, the first film started in the six-picture deal signed in May between Regina-based Minds Eye Entertainment, California-based Bridgegate Pictures and L.A.'s VMI Worldwide.
The film is currently shooting in Vernon, B.C., home of newly opened Okanagan Film Studios.

The Recall follows five friends vacationing at a lake house, unaware that Earth is being invaded by aliens. The film, which was written by Reggie Keyohara III and Sam Acton, is directed by Mauro Borrelli and stars Breaking Bad's RJ Mitte, Canadian Jedidiah Goodacre (Tomorrowland), Niko Pepaj (Awkward), Laura Maria Bilgeri (Toby Goes to Camp), Hannah Rose May (Ballers) and Wesley Snipes (Blade).
As announced in May, The Recall, as well as all other films produced through the six-picture deal, will be shot specifically for the Barco Escape theatrical format. Minds Eye is also filming a seven- to 10-minute film in virtual reality to help promote the film in advance of its release.
The Recall is a B.C./Saskatchewan coproduction that is produced by Minds Eye CEO Kevin Dewalt and Danielle Masters. The film will be executive produced by Bridgegate's Guy Griffithe, VMI's Andre Relis, Minds Eye CFO Frank White and Isabella Ragona. Minds Eye has North American distribution rights to the film, while VMI has international rights.