In Brief: ABC orders Cameron's Ten Days, JFL pitch winner announced
The ABC series will star Kyra Sedgwick (pictured), while in other news of the week, two Canadian titles will premiere at Fantastic Fest and JFL picks its pitch winners.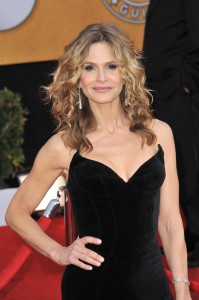 Ten Days from Tassie Cameron, Skydance greenlit by ABC
U.S. network ABC has given a straight-to-series greenlight to Tassie Cameron and Skydance Television's drama Ten Days in the Valley. Cameron, co-creator Rookie Blue, which also aired on ABC, is attached as showrunner, writer and executive producer. The other executive producers are Kyra Sedgwick (pictured), Jill Littman and Skydance's David Ellison, Dana Goldberg and Marcy Ross. There are currently no Canadian production companies or distributors attached to the project, which will begin production in 2017. L.A.-based Skydance shopped the 10-part drama to networks in February with Demi Moore in the lead role, according to The Hollywood Reporter, though Sedgwick has now replaced Moore as the series' topliner. Ten Days in the Valley is the story of a writer and single mother who puts everything on the line when her five-year-old daughter is kidnapped in the middle of the night. Cameron Pictures, Cameron's venture with her sister, Amy, is currently in production in Toronto on 6 x 60-minute drama Mary Kills People, produced by eOne and CPI for Corus Entertainment's Global.
JFL Stand Up 'N Pitch program winners announced
Just For Laughs has announced the winners of its two Stand Up 'N Pitch programs. Alice Moran and Jon Blair's Old Man was victorious in the From Set to Screen (OTT/SVOD) program, while Lauren Corber and Wendy Litner's How to Buy a Baby won the Beyond the Box web series program. Corber is a producer on CBC Punchline's My 90-Year-Old Roommate and Litner is a writer on The Beaverton TV, while Blair is a writer for This Hour Has 20 Minutes and Moran worked on City TV's sketch comedy series Sunnyside. The JFL program is presented in partnership with CBC Comedy, New York Television Festival and the International Academy of Web Television.
Production wraps on Cheesman's Emmy
Production has wrapped on Hannah Cheesman's short film Emmy. Produced by Alex Ordanis (Claude Lanzmann: Spectres of the Shoa), Chris Yurkovich (Opening Night) and Mackenzie Donaldson (Orphan Black), the project was one of 10 projects to receive BravoFACT funding in April this year. Starring Amanda Brugel (Orphan Black), Matt Murray (Eyewitness,), Claire Coulter (Helix), Cara Ricketts (The Book of Negroes) and Ronnie Rowe Jr. (Dark Matter), the short tells the story of a superficial gym rat who connects with a stranger after accidentally getting high on muscle relaxants.
Lionsgate releases Q1 results
Lionsgate has reported Q1 revenues of $553.6 million, which represents a 35% increase from the same quarter last year. The growth was led by a strong performance by its television division, which delivered 64 episodes and 49 hours of programming during the quarter. Total revenue for the company's motion picture segment was $362.5 million in Q1, compared with $275.4 million a year ago. The company's adjusted EBITDA fell from $71 million in Q1 of 2015 to $40.7 million this quarter, a drop that Lionsgate attributed in part to higher marketing and distribution costs for its theatrical slate.
Gimli Film Festival pitch contest winner announced
The Debut from filmmakers Solmund MacPherson and Allegra Chiarella has won the 5th annual RBC Emerging Filmmakers Competition at the Gimli Film Festival. The pair picked up $10,000 in production funding, after their three-minute project pitch was selected over Ian Bawa's The Amazing Alan Cassettes, Rowan Gray's Anna and Ida, Fabian Velasco's The Touchdown and Nicholas Christie's Short Term Parking.
Two Canadian titles get world premieres at Fantastic Fest
Steven Kostanski and Jeremy Gillespie's The Void and Kevin Burke's 24X36: A Movie About Movie Posters will both make their world premieres at this year's Fantastic Fest. Both titles were announced as part of the festival's first wave of programming, which included Tim Burton's Miss Peregrine's Home For Peculiar Children. Kostanski and Gillespie, members of genre specialist Astron-6, shot the horror feature in Northern Ontario in late 2015. Fantastic Fest takes place in Austin, Texas and runs from Sept. 22 to 29.
FuseFX expands Vancouver team
FuseFX has hired senior VFX supervisor Shawn Hillier to its Vancouver office. Hillier will supervise visual effects production for television projects including the Syfy series The Magicians and Dark Matter. Prior to taking the new position at Fuse, Hillier spent 15 years with Industrial Light & Magic, contributing to Jurassic World, Pacific Rim and Star Trek, among other features.