MELS slowdown, hockey contribute to Q2 dip at Quebecor
Quebecor president and CEO Pierre Dion called the season's hockey results and MELS dip "temporary bumps" in an unpredictable business.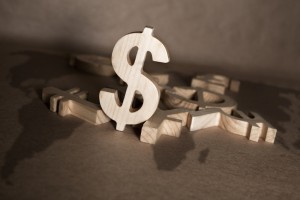 A slowdown in foreign production in Montreal and a crappy season for Canadian teams in the NHL playoffs has led to a 4.4% dip in year-over-year revenue in the media division of Quebecor.
Pierre Dion, Quebecor president and CEO, said in a conference call that the season's hockey results and the decline in revenues at Mels Studios were both "temporary bumps" in an unpredictable business. With the Montreal Canadiens failing to qualify for the NHL playoffs, TVA, Quebecor Media's specialty sports channel saw a downturn in advertising revenue during Q2 of 2016, while its MELS Studio division missed out on hosting any major foreign productions during Q2. (The same period last year was boosted by the big-spending X-Men Apocalypse.) Julie Tremblay, president and CEO of the Quebecor Media Group, however, sought to reassure investors that MELS was still on track, saying in the report the company was "pleased with the bookings we have in the coming months."
Media revenues at Quebecor were down 4.4% to $229 million, with the impact being felt across the company's newspaper, magazine and broadcast divisions.  Tremblay said that the media division saw a 5% decline in broadcast revenues and a 17% decline in newspaper revenues.
And while operating income at the magazine division were up 7% to $29 million on account of the company's addition of Transcontintenal publications following its April 2015 acquisition, ad revenue was down 18% and only partially offset by a 4% increase in circulation.
Overall revenues at the media division's parent company rose 3.3% year-over-year to arrive at $993 million.
From Media in Canada / Image via Shutterstock