Spin Master acquires Swimways
The Canadian entertainment co is establishing itself as a key player in the outdoor and sports toys category with the US$85-million purchase.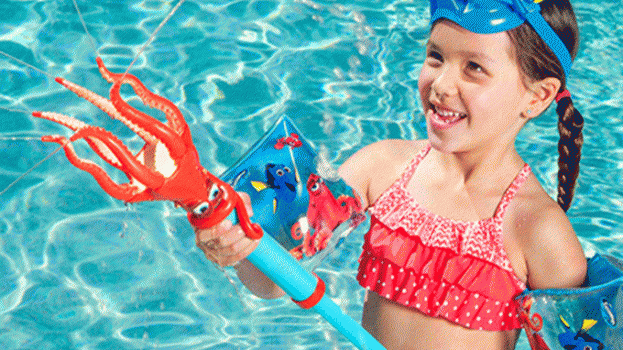 Spin Master is ready to have some fun in the sun. The Toronto-based toy and entertainment company has acquired Swimways Corporation, a leader in the water and outdoor sports category for US$85 million in cash. According to market researcher The NPD Group, the outdoor and sports toys category is one of the largest and fastest growing categories in the U.S. toy industry.
Headquartered in Virginia, Swimways has a diverse portfolio of toys, games and sporting goods designed for use in the pool, on the beach and in the backyard. Its gross sales in 2015 were approximately US$90 million, with products sold under the Swimways brand, as well as Kelsyus and Coop. The deal could be worth an additional US$8.5 million to Swimways over the course of the next four years, depending on sales growth.
Moving forward, Swimways will operate as a stand-alone subsidiary within the Spin Master group. The leadership team at Swimways will lead Spin Master's outdoor segment from its current headquarters.
In addition to producing toys and games, Spin Master has had recent success with the development of its entertainment property and global hit PAW Patrol. The company also created and produced Rusty Rivets, which is set to debut this August. Spin Master recently announced it will release a toy line based on the kids series in 2017.
The Swimways purchase marks Spin Master's fifth acquisition since filing an IPO in July 2015. In the last year, the company has purchased Cardinal Industries (games and puzzles), Editrice Giochi SRL (games) as well as Etch a Sketch and Doodle Sketch from The Ohio Art Company and the mobile digital app companies Toca Boca and Sago Mini.
From Kidscreen