Arc Productions shuts down operations
The Toronto-based animation studio has closed its doors and has filed motions toward receivership.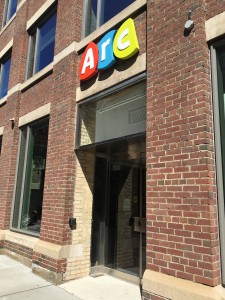 Toronto's Arc Productions has closed its doors. 
In a written notice to staff posted on the door of its downtown Toronto office, as seen by Playback, the animation studio's CEO Tom Murray wrote that Arc had been experiencing "significant financial difficulties and a liquidity crisis" and as of Friday, ceased operations.
Applications to place control of the company with Deloitte as an interim receiver have been filed, the note said, and employees, of which there are 500 according to Arc's Facebook page, have been encouraged to contact Deloitte for further information. It is expected that Deloitte will take over as receiver on Aug. 4, at which point Deloitte will take control of the business.
The emotional nature of the closure is clear in Murray's note, in which he described his pride in Arc's work and his appreciation of his employee's dedication. "On a personal note," Murray wrote, "I am so sorry that, in spite of all of the efforts, I have been unable to resolve this crisis and apologize for that failure."
He noted that the company is working to find a solution that will allow it to pay back wages to its staff.
Arc Productions is one of Canada's higher-profile animation studios, with credits including Gnomeo & Juliet, Dolphin Tale and most recently, Thomas & Friends: The Great Race.
As of press time, Playback was unable to reach Arc Productions for comment.