Production set to begin on De Pere en Flic 2
The sequel to the 2009 Quebec box office hit is produced by Montreal's Cinemaginaire.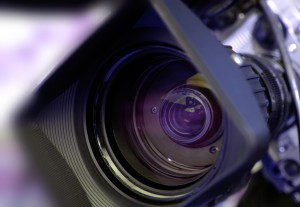 Montreal's Cinémaginaire is starting production on De Père en Flic 2, the sequel to the 2009 hit De père en Flic.
Filming on the sequel is slated to begin Aug. 1 in Montreal and the surrounding area. Production is expected to wrap at the end of September.
The original was a smash at the box office, earning more than $9 million at the box office and drawing more than 1.2 million Quebecers to the theatre. The script for the sequel is written by Émile Gaudreault, who also penned the original, along with Eric K. Boulianne and Sébastien Ravary. Gaudreault will also direct.
De Père en Flic 2, which recently received Quebecor Fund coin, follows a father-son police duo who go undercover in a couples-therapy group to get close to a mafia boss.
Returning for the sequel are stars Michel Côté and Louis-José Houde. Joining the cast are Karine Vanasse (Cardinal), Patrice Robitaille (Les 3 p'tits cochons 2) and Julie Le Breton (Starbuck).
De Père en Flic 2 is produced by Cinémaginaire with the financial participation of Telefilm Canada, SODEC, provincial and federal tax credits, the CBC, the Quebecor Fund and the Harold Greenberg Fund.
The film will be distributed across Quebec by Les Films Seville. It is expected to hit theatres next summer.
Image via Shutterstock