Deals: D Films, United Front, Arcana
United Front Entertainment secures a deal with Universal Pictures Home Entertainment, plus more deals of the week.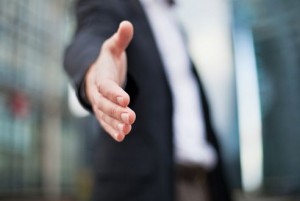 United Front Entertainment
United Front Entertainment (UFE) has inked a deal with Universal Pictures Home Entertainment (UPHE) that will see UPHE managing the distribution of all UFE's DVD and Blu-ray releases. UPHE will also manufacture and distribute all of UFE's titles, with marketing and promotion being handled by United Front's Susan Curran and the Canadian distributor's marketing team.
D Films
Toronto's D Films has taken all Canadian rights to Justin Tipping-directed feature Kicks. The deal for the film was negotiated between D Films' SVP of acquisitions and new business development Michael Robson and Ryan Kampe on behalf of Visit Films. D Films will release the film theatrically in Canada this September. California-based distributor Focus Features holds the rights U.S. rights to the film.
Scripps Networks Interactive
Scripps Networks Interactive has inked a broadcast distribution deal with beIN for distribution in the Middle East and North Africa. The deal includes Scripps-owned channel HGTV, which carries Property Brothers, produced by Cineflix Productions, and Love It or List It, which is produced by Big Coat Productions in association with W Network. Some of the series will be subtitled in Arabic and aired on beIN.
Seven24 Films
Viacom International Media Networks has picked up the first season Wynonna Earp, which will air on Spike channels in the U.K., Australia, New Zealand, the Netherlands, Belgium, the Middle East and Africa. Read more here.
Distribution360
Vancouver-based production company Partners in Motion and marblemedia's Distribution360 (D360) have inked a deal that will see the companies jointly develop a slate of factual content. In addition, Partners in Motion has made D360 the global distributor of its entire catalogue of shows, which includes doc series Crime Stories and Edge of War. Read more here.
Arcana
Vancouver-based comic book publisher and animation studio Arcana has announced a pact with China's Yisang Media. Read more here.
Proper Rights
Toronto-based Proper Rights has announced 10 Canadian and international sales, including deals with CBC News Network and CHCH. Read more here.
Raven Banner, Indiecan, Unstable Ground, Uncork'd, Rue Morgue
Following Fantasia Film Festival's Frontieres coproduction market, five U.S. and Canadian companies have pacted to release a series of horror-focused anthology feature films for both markets. Read more here.
Northern Banner
Raven Banner's Northern Banner Releasing will distribute the debut feature from writing partners Nicola Sammeroff and Jon E. Cohen. Read more here.
DHX Media
DHX Media has struck an exclusive deal with Amazon for season one of its new 2D-animated comedy Looped. DHX has also signed two additional content agreements with the U.S.-based SVOD for The Busy World of Richard Scarry and Madeline. Read more here.
Image via Shutterstock