Villeneuve's Arrival to bow at Venice
The 2016 Venice Film Festival will also feature Philippe Falardeau's The Bleeder. (Villeneuve pictured.)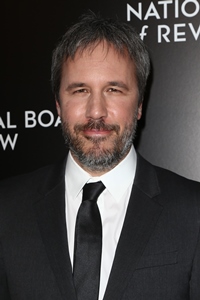 Denis Villeneuve's Arrival will make its world premiere at the Venice Film Festival. Listed at Tuesday's TIFF presser as a Canadian premiere, it was confirmed today that the Paramount film, which was shot in Montreal, will screen in competition at the festival.
Philippe Falardeau's latest will also world premiere at the festival. The Bleeder will screen out of competition at Venice, which runs prior to TIFF from Aug. 31 to Sept. 10. The drama, which stars Liev Schreiber and Naomi Watts, tells the story of heavyweight boxer Chuck Wepner.
Competing in Venice's Orizzonti (Horizons) section, which is dedicated to young and creative talent, is Karl Lemieux's Maudite Poutine. The debut feature from the Canadian director was produced by Montreal's Metafilms, the prodco behind 2014′s Felix & Meira and Anne Émond's Nuit #1.
Lemieux's short Quiet Zone, produced by the National Film Board of Canada, premiered at Rotterdam last year.
Meanwhile, Vincent Biron's Prank, produced by Art & Essai, will have its world premiere at Venice Critics' Week, an independent section of the festival dedicated to first-time directors' feature films.
Three Canadian projects were also selected for the Festival's film market. Trinity, a VR feature film directed by Patrick Boivin and produced by Unlimited VR will head to Italy, as will Montreal's micro_scope-produced feature A Worthy Companion, directed by Carlos and Jason Sanchez. Both projects were selected for the international funding component of the market. Felix & Paul Studio's documentary series Nomads was also selected for the market.
Elsewhere, Canadian director Bruce LaBruce will head the jury presiding over the Venice Days competitive sidebar program.
Image: Debby Wong/Shutterstock