Birks Diamond Tribute to honour Tracey Deer, Sandra Oh
For the first year, the Birks Diamond Tribute, which celebrates Canadian women in film, will also honour writers. Room's Emma Donoghue is among the nominees.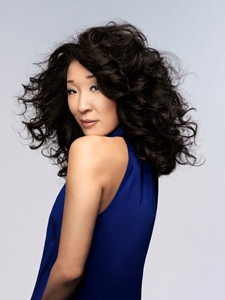 Telefilm Canada and Birks have revealed the 12 Canadian female directors, actors and, for the first time, scriptwriters who will be celebrated at this year's Birks Diamond Tribute.
Among the nominees are Mohawk Girls director Tracey Deer (whose documentary inspired the TV series, which recently went into production on season four), actress Sandra Oh and Room writer Emma Donoghue.
Now in its fourth year, the event recognizes both established and emerging Canadian women working in film who have helped contribute to the growth of the industry. For the first time, Telefilm and Birks opened the nomination process up to the industry, soliciting nominations from ACTRA, DGC, WGC, the Association des réalisateurs et réalisatrices du Québec (ARRQ), and the Société des auteurs de radio, télévision et cinéma (SARTEC).
The 12 selected honourees were selected by a panel of 20 journalists and bloggers who cover the Canadian arts and culture scene, including Playback editor Katie Bailey.
In addition to Deer, directors Ann Marie Fleming, April Mullen, Léa Pool and Ann Shin will be honoured. Along with Oh, this year's acting honourees are Amanda Crew, Caroline Dhavernas, Christine Horne and Jennifer Podemski, while writer Marie Vien joins Donoghue.
The Birk's Diamond Tribute to the Year's Women in Film event will be held on Sept. 12 at the Shangri-La Hotel in Toronto.