DHX Media licenses more content to Amazon
DHX Media has signed an exclusive deal with Amazon for its original series Looped (pictured) and licensed more content including The Busy World of Richard Scarry.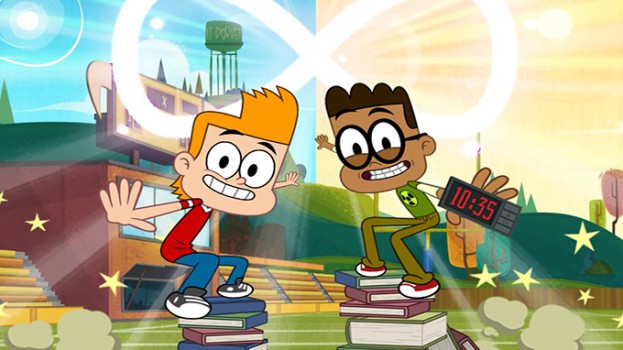 DHX Media has struck an exclusive deal with Amazon for season one of its new 2D-animated comedy Looped. DHX has also signed two additional content agreements with the U.S.-based SVOD for The Busy World of Richard Scarry and Madeline.
Produced at DHX Studios and commissioned by Canada's Teletoon, Looped will make its exclusive Amazon Prime debut in the U.S. today.
The original series, created by Neptoon Studios' Todd Kauffman and Mark Thornton, follows the adventures of best friends Luc and Theo, who get caught in a time loop that makes every day the same Monday.
Amazon is also taking five seasons (comprised of 65 half-hours) of the classic children's series The Busy World of Richard Scarry from DHX, as well as season one (six half-hours) of Madeline and half-hour special Madeline Sing Along with her Friends.
All of the content will be available to U.S. Prime Video subscribers to stream or download via the Amazon Video app for TVs, connected devices including Fire TV, mobile devices and online.
DHX shows currently available through Amazon include Mighty Jungle, In the Night Garden and Bo on the GO!.
The deals follow a small 2% revenue decline for DHX in Q3.