Guantanamo's Child, Outbreak receive Emmy noms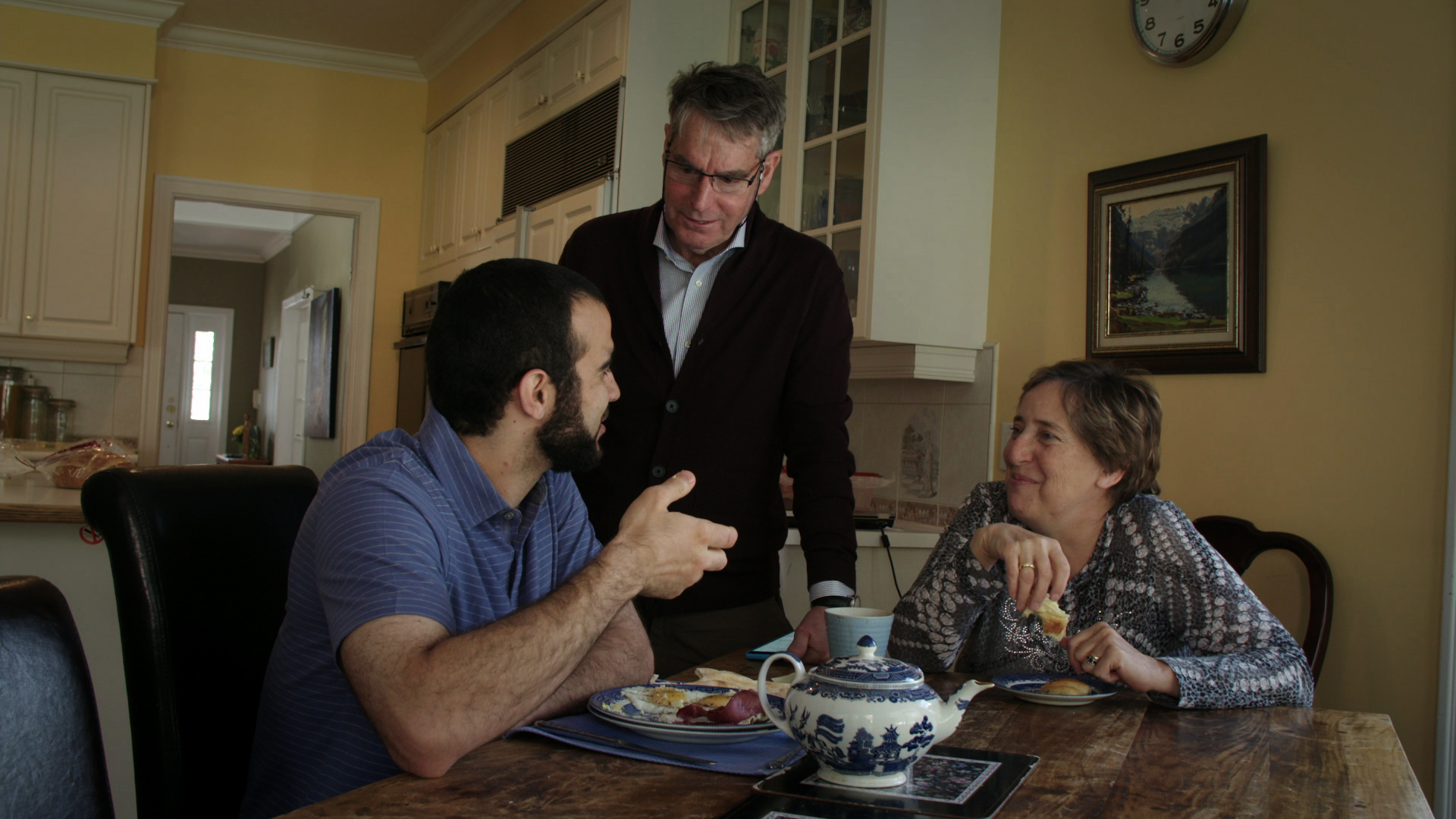 Both projects are up for prizes at the 37th Annual News and Documentary Emmy Awards. (Guantanamo's Child pictured.)
White Pine Pictures documentary Guantanamo's Child: Omar Khadr and Secret Location's VR project Ebola Outbreak: A Virtual Journey are among the nominees for the 37th Annual News and Documentary Emmy Awards.
Both projects were nominated in the Outstanding Coverage of a Current News Story—Long Form category, alongside PBS Frontline projects Inside Assad's Syria and Secrets, Politics and Torture.
Outbreak, which Secret Location also created in partnership with PBS investigative series Frontline, was additionally nominated in the Outstanding Cinematography: Documentary and Long category. Other nominees in the category include Explorer: Warlords of Ivory (National Geographic Channel), Life on the Reef (PBS), Animal Homes (PBS 'Nature') and Frozen Frontier (National Geographic Wild).
Eighty-minute doc Guantanamo's Child, which premiered at last year's Toronto International Film Festival, aired on Al Jazeera America in the U.S. and CBC in Canada. The film, about former child soldier Omar Khadr, was directed by Patrick Reed, who also served as producer. Michelle Shephard was the co-director on the project, while Peter Raymont also produced. White Pine produced the doc in association with CBC, SRC, and Al Jazeera Media Network, with the participation of the CMF and OMDC, and with the assistance of Shaw Media Hot Docs Fund.
Secret Location previously picked up an award for Outbreak, winning the inaugural Peabody-Facebook Futures of Media Award.
Meanwhile, in the Outstanding Short Documentary category, Ann Shin's My Enemy, My Brother also received a nod. The short documentary, which screened on The New York Times Op-Docs, tells the story of Zahed and Najah, two men on opposite sides of the Iran-Iraq war. When Zahed finds Najah injured in a bunker, he decides to risk his own life to save him. The documentary was produced by Toronto-based Film Fathom Group. Executive producers on the project were Melanie Horkan and Jason Spingarn-Koff. Shin also produced and Kathleen Lingo served as coordinating producer. Other nominees in the category include The Lions Mouth Opens (HBO), Tashi and the Monk (HBO), The Surrender (The Intercept), and Transgender, at War and in Love (The New York Times).
The awards take place on Sept. 21 in New York.