Deals: Breakthrough, LevelFILM, Northern Banner
Breakthrough's Anne MOW (pictured) secures a broadcast deal in Germany, plus more deals of the week.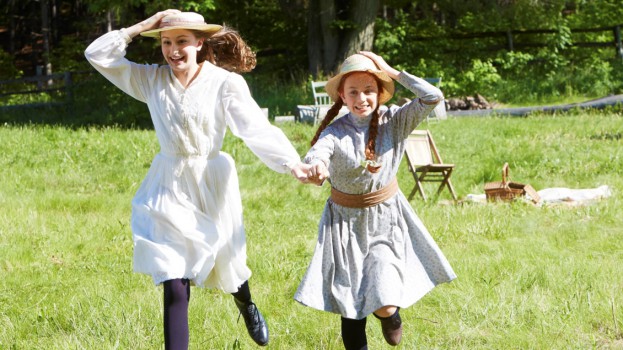 Breakthrough Entertainment
Breakthrough Entertainment's film adaptation of Anne of Green Gables is headed to Europe, after Munich-based prodco Palatin Media and German public broadcaster Bayerischer Rundfunk/ARD struck a deal to bring TV movie to Germany. The agreement will see the two-hour L.M. Montgomery film air on television screens across the country. The film, which is produced in association with Corus Entertainment, launched on YTV earlier this year. Kate Macdonald Butler—granddaughter of author Lucy Maud Montgomery—served as executive producer for the film. It was filmed in Canada and stars Martin Sheen as Matthew Cuthbert and 14-year-old Ella Ballentine as the titular Anne Shirley. Breakthrough recently secured an all-rights broadcast deal with PBS in the U.S. for the film. The movie will air on PBS stations in November.
LevelFILM
Toronto's LevelFILM has acquired all Canadian distribution rights (minus pay TV) to Kyle Mann's Edge of Winter (formerly Backcountry). The $3.5 million film stars Joel Kinnaman (Robocop, The Killing) and was shot in Sudbury, ON in March 2015. The theatrical release for Edge of Winter begins on Aug. 19 in Toronto, Vancouver and Regina. Produced by Mann's Drive Productions, the film was financially supported by JoBro Productions and distributor Tajj Media, which holds the international rights to the film. Jeff Sackman and Jonathan Bronfman served as executive producers on the project.
CBC 
CBC Manitoba has picked up I Came Back – The Glen Kirkland Story for its Absolutely Manitoba lineup. The 60-minute documentary, which was produced by Collective Mind Entertainment in association with Plan A Entertainment, tells the story of Corporal Glen Kirkland who, after surviving an attack on his vehicle in Afghanistan, recovered from PTSD. The documentary will premiere on CBC Manitoba on July 23 at 7 p.m CT.
The CBC will also host the television premiere of Rachel Talalay's On the Farm, which will air nationally as Unclaimed on July 23 at 9 p.m. Based on journalist Stevie Cameron's best selling novel, the film recreates the events leading up to the arrest and sentencing of Robert Pickton. Unclaimed was produced in association with CBC and the U.K.'s Park Entertainment.
Northern Banner
Northern Banner Releasing has acquired the Canadian distribution rights to the Jeff Kopas-directed psychological thriller The Bequest. Read more here.
Bell Media
Bell Media has inked a unique global deal with CBS Studios International to air the Star Trek series across its properties. Read more here.
SOCAN
The Society of Composers, Authors and Music Publishers of Canada (SOCAN) has acquired New York-based music royalty collection agency Audiam. Read more here.