JoBro and Myriad partner on Different Folks
The Toronto company has teamed up with L.A.-based Myriad Pictures to produce the holiday comedy. (Star Bailee Madison pictured.)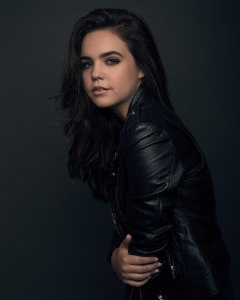 JoBro Productions has teamed up with L.A.-based Myriad Pictures to produce the new holiday comedy, Different Folks.
Written by Holly Goldberg Sloan (Made in America, Angels in the Outfield), the film marks the directorial debut of Myriad president and CEO Kirk D'Amico, whose executive producer credits include Margin Call and The Disappearance of Eleanor Rigby, among others. D'Amico will serve as producer on the feature and his company will also finance and handle worldwide sales of the film.
JoBro's Jonathan Bronfman and Jay Deverett are producing the feature, with Theresa Won, Michael Roiff, Madeleine Sherak and Arnold Rifkin serving as executive producers. The film will go into production in Toronto in August, and is expected to wrap before the end of the month.
Different Folks follows Abby Hockstatter (The Good Witch's Bailee Madison), a high school student who has been struggling to hold her family together since her mother's death. When she wishes during the holidays that she could have a perfect life like that of her neighbours, The Wellmans, Abby's wish is granted.
For Bronfman, who has recently executive produced such films as The Witch, Two Lovers and a Bear and Mean Dreams, Different Folks is an exciting departure for his company.
"We were excited about the idea of not only working with Myriad, but also working with Kirk on his directorial debut," said Bronfman in an interview with Playback Daily. "The script itself is great; it is a little bit different than some of the projects we've done, but ultimately we're trying to create strong content with good partners."
Having checked the talent and creative boxes, Bronfman said both JoBro and Myriad are betting on big things from the film.
"We expect it to be as good a movie as any movie you see at any high-class, high-calibre, tier one film festival in the world. We think we have the crew, the script and the talent, and a director with a vision, to be a buzzed-about independent film production."
Freeform has acquired U.S. television rights to the film, which will premiere on the U.S. net during the holiday season this year.