Taking the long road to "Juliet"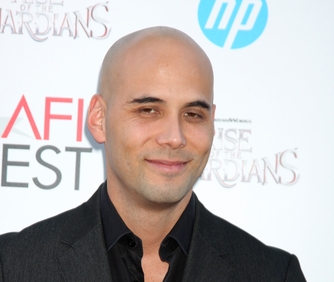 Item 7's Pierre Even discusses why Eye on Juliet, the latest film from Kim Nguyen (pictured), has been worth the wait.
After years of honing the script, finding financing and bringing together a cast, Kim Nguyen's latest feature, Eye on Juliet, is finally underway. 

The film, which recently completed two weeks of shooting in Montreal, is produced by Pierre Even, president of Montreal's Item 7.
Even, who served as a producer on Nguyen's 2012 drama Rebelle, first saw the script for Eye on Juliet before Rebelle was even finished. But the lengthy process of bringing the film to camera has actually been a benefit, said Even.
Since they first began working on the project, Rebelle was nominated for an Oscar, and Nguyen completed Two Lovers and a Bear, which starred Dane DeHaan and Tatiana Maslany, and which premiered in the Directors' Fortnight section at the Cannes Film Festival this year.
 "[That] was really great for us, [it] opened doors for Kim and for the film," Even told Playback Daily. "Because of Kim's rising star we were able to finance the film solely on Kim's name, which is quite something."
The film, which has a budget of just over $7 million, shot for three weeks in Morocco in March and is expected to wrap shooting in Paris on July 19.
Eye on Juliet follows Gordon (played by Peaky Blinders' Joe Cole), an American robot operator who encounters a young woman living in the Middle East (French actress Lina El Arabi). Though he's operating his robot from the other side of the world, Gordon believes he can help the young woman escape an unwanted marriage.
Even expects that the film's younger cast and of-the-moment subject matter will appeal to a wide audience. 
"Usually Kim's films attract a cinephile audience. Rebelle was a difficult film, it was about a young child soldier.We did not expect it to have a huge box office, because we knew it was a difficult subject matter. Here, we know that the subject matter – and if these two characters and two actors ignite the screen like we think they will – we think that this film [will reach] a broader audience." 
Eye on Juliet will be distributed in Canada by Seville Pictures and Entertainment One. TAJJ Films Distribution will handle international sales along with Paris-based Films Distribution.
Image: Helga Estreb/Shutterstock