Industry Pictures, Karma Film to produce Brotherhood
The feature is based on the true story of 11 young men who drowned during a canoe trip in Ontario in 1926. (Producer Mehernaz Lentin and director Richard Bell pictured.)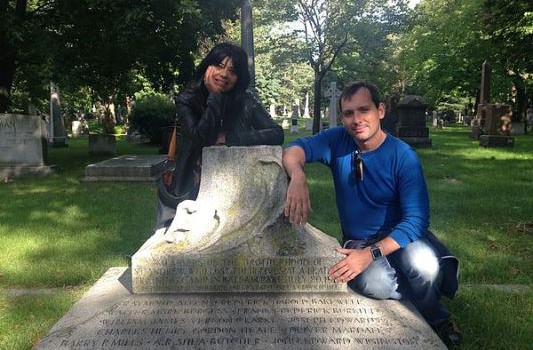 Saskatoon-based Karma Film and Toronto's Industry Pictures are partnering to produce Brotherhood.
The feature is based on the true story of the Brotherhood of St. Andrew leadership group, which took a group of boys on a canoe trip across Balsam Lake in Ontario in 1926. When a freak storm hit the lake, the canoe capsized, resulting in the death of 11 young men.
The feature is written and directed by Richard Bell and will shoot in Prince Albert National Park in Saskatchewan this summer.
Mehernaz Lentin, who produced Terrance Odette's 2014 feature Fall, will produce the film, alongside Karma Film's Anand Ramayya. Brotherhood is executive produced by philanthropist Mark S. Bonham and artist Charles Pachter.
Bell told Playback Daily that this is the first film that Bonham and Patcher have produced and they are helping to raise financing. "In this day and age, with film financing, you really have to think alongside the edges of the box to get a movie made," he said.
The film, which is being produced on a budget of $3.2 million, was developed with the assistance of Creative Saskatchewan and Super Channel.