In Brief: TIFFxInstagram adds stars, NSI partners with Creative Sask
James Franco is one of three new jury members added to the film competition, Creative Saskatchewan will support two NSI programs, plus more news of the week.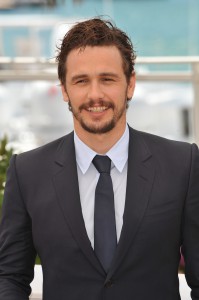 James Franco among three added to TIFFxInstagram short film jury
Actor and filmmaker James Franco, cinematographer Ben Richardson and actor Priyanka Chopra have been named to the jury of the TIFFxInstagram Shorts Festival. The competition, announced last week, invites filmmakers of all experience levels to submit a short film (60 seconds or less in duration) via Instagram. Franco, Richardson and Chopra join the seven-person jury, which also includes Canadian director Xavier Dolan, Selma director Ava DuVernay, music video director Nabil Elderkin and stop-motion animation artist Rachel Ryle. July 20 is the final date for submissions for the competition.
Video MTL and Dazmo Camera have North American first
Montreal-based Video MTL and its Toronto location, Dazmo Camera, are the first production and rental houses to put the new 4K FUJINON UA 107×8.4 lens into rental rotation in North America. The lens, which was just introduced in April, is the longest and widest 4K lens created for Ultra HD. The lens is now a standard feature in both locations' production trucks.
NSI partners with Creative Sask
The National Screen Institute has announced that Creative Saskatchewan will provide financial support to two of its programs: the NSI Aboriginal Documentary and NSI Features First training courses. On the NSI Aboriginal Documentary program, Creative Sask financial support will help the filmmaking team of Janine Windolph and Trudy Stewart, who are producing a doc entitled Statement Gatherers Reflections. On the NSI Features First program, Creative Sask's financial support will benefit filmmaker Hugh Patterson, who is producing the feature-length project SuperGrid.  
Insight nabs Rose d'Or nom
The European Broadcasting Union has unveiled the finalists for the Rose d'Or Awards, which celebrate excellence in international radio, TV and online entertainment. More than 400 programs from over 130 broadcasters and production companies across 33 countries were submitted for consideration. Of the projects selected Toronto-based Insight Productions' How to Change the World was nominated in the Reality and Factual Entertainment category. The winners will be announced at the Rose d'Or ceremony in Berlin on Sept. 13.
Bell moves Bosch
Bell Media is bringing the first season of crime drama Bosch, which has been live for over a year on its streamer CraveTV, to CTV on Thursday nights this summer at 10 p.m. beginning today. The second season of Bosch will remain exclusive to CraveTV subscribers. In a release, Mike Cosentino, SVP, programming, CTV networks and CraveTV, said the move "will provide a tremendous sampling opportunity for CTV viewers and a great opportunity to drive new interest in season two."
With files from Val Maloney
Image via Featureflash Photo Agency / Shutterstock.com