CFC reveals Cineplex film program residents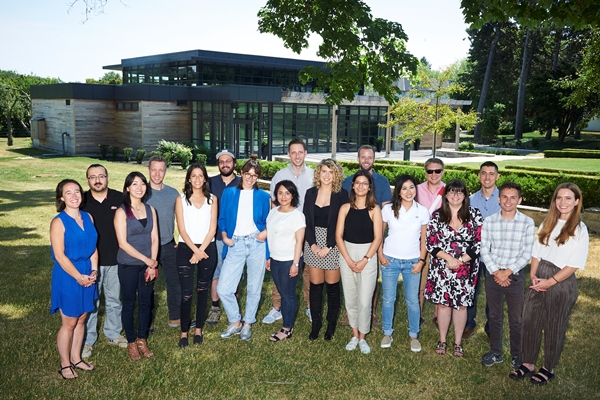 Eighteen residents have been named to the CFC's longest-running program, including Emma Fleury and Brendan Prost. (Program participants pictured.)
The CFC has revealed the 18 new residents that will take part in its Cineplex Entertainment Film Program.
The film program, which is the CFC's longest-running, this year features five directors, five producers, four editors and four writers. Participants in the five-month program will take part in more than 300 workshops, as well as meetings with program guests and mentors.
The producers lab this year features Emma Fleury, Rebeka Herron, Ali Mashayekhi, Heidi Tan and Max Walker, while the directors lab consists of Liz Cairns, Yassmina Karajah, Aaron Mirkin, Brendan Prost and Haya Waseem.
In the editors section, Pauline Decroix, James Patrick, Gloria Tong and James Tracey, while the four writer residents selected were Clara Altimas, Sabah Haider, Michael Hanley and Jesse Harley.
Program alumni include Christina Jennings, Clement Virgo, Don McKellar, Miranda de Pencier and Damon D'Oliveira.