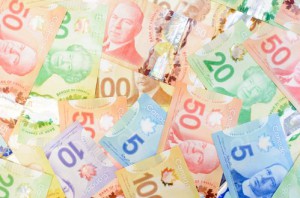 The Canada Media Fund has invested $10.3 million across 14 interactive digital media projects, including Minority VR's LifelineVR and Secret Location's Wacken VR.
The funds were distributed through the CMF's Experimental Stream – Innovation Program, which supports the creation of interactive digital media content and software applications.
All told, the CMF supported nine games, three software applications and two VR platforms in this round of production funding. The funding will support the creation of final, market-ready projects, as well as marketing and commercialization activities.
MinorityVR received $925,000 for its LifelineVR, a mobile multiplayer virtual reality experience in which two randomly matched users who are trapped in two different VR environments must work together to escape.
Secret Location's Wacken VR received $900,000 in funding. The experience gives users access to the Wacken Open Air Festival and allows them to hang out with a headlining band during their pre-show routine and throughout their set.
Guru Studio received $479,125 for its turn-based "mobile horror game" Midnight.
Other games that received funding include Little Lords of Twilight: Nights & Days of Zikverländ, which received $624,898; Studio Sauropode Inc.'s real-time Castle Story, which received $900,000; Light Fall, a 2D platform game that received $321,273; Project Red, a disaster game that received $421,360; Double Stallion Games' 2D fighting game Speed Brawl, which received $885,000; Covalent Media's The Darwin Project, which received $925,000; and Hibernum Créations Zombie Cruise, which received $826,365.
Webilize Applications' Augmented Reality Development Platform, which will facilitate uploaded interactive museum tour guides, received $795,908, and CIEAR Inc. received $650,000 for its interactive augmented reality platform, as well as the first game developed for this platform, Necropolis: The City of Ghosts.
Other funding recipients include Gamifying Cinematic Animation Production software, which received $800,000, and Productions Neweb.TV's MAYA, a virtual singer that interacts with her audience, which received $900,000.
Image via Shutterstock