In Brief: NSI's online short film fest winners, McKellar's latest honour
In news of the week: Productivity Media's latest financing deal, Just For Laughs names its 'pitchers' and ACTRA promotes one. (Don McKellar pictured.)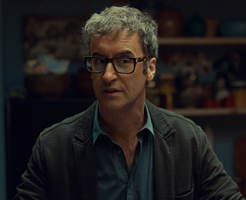 ACTRA appointment
ACTRA National has appointed Elliott Anderson as director, public policy, research and communications at ACTRA. Anderson is replacing Jacob Leibovitch, who is relocating to New York state after nearly four years with the organization. Anderson joined ACTRA last December as interim director, public policy, research and communications.
Don McKellar receives Order of Canada honour
Don McKellar has been named a Member of the Order of Canada. The filmmaker was one of 113 Canadians to receive the honour in the most recent round of appointments, which were made by Governor General of Canada, David Johnston. McKellar's early-career credits include writing the screenplay for Bruce McDonald's Roadkill, while his directorial debut on feature Last Night won him the Prix de la Jeunesse at Cannes. Among McKellar's most recent directing gigs is Sensitive Skin, which was most recently picked up by satellite TV provider DirecTV Latin America.
NSI Online Short Film Fest winners
The National Screen Institute (NSI) has announced the winners of its latest NSI Online Short Film Festival. Bat Boy, directed by Kheaven Lewandowski took home the $1,250 A&E Short Filmmakers Award for best film; Leah Johnston won the $1,000 Corus Fearless Female Directors Award for best female director for Some Things Won't Sleep. Hiraku Ando won the $1,000 Brian Linehan Actors Award for his performance in River and Simon Mercer's Glass Eyes of Locust Bayou won the $1,500 Blue Ant Media Documentary Award for best doc. In addition to their awards, winners received a Friend membership to the Academy of Canadian Cinema & Television. Programmer Christian Kelley, screenwriter and industry professional Liz Janzen and recent A&E Short Filmmakers Award winner Justin Oakley were in charge of selecting the winners.
Productivity Media financing deal
L.A.-based Concourse Media and Productivity Media Inc. (PMI) have partnered to fund eight to 12 feature films. PMI is an asset management firm, providing secured loans in film and TV production, with offices in Toronto, Vancouver, L.A. and London. Concourse will serve as executive producer in structuring debt-financing and brokering distribution rights. PMI recently financed and executive produced Born to Be Blue and The Little Hours, which is currently in post-production and which is the first film financed and sold under this partnership.
Just For Laughs finalists
The 10 finalists for Just for Laughs Stand Up & Pitch event have been revealed. The pitch program is divided into two categories: From Set to Screen: TV, OTT, SVOD and More, which accepts pitches for single or multi-camera scripted half-hour shows; and CBC Comedy presents Beyond the Box: Playing it Short (presented with the International Academy of Web Television), which accepts submissions for digital-first shows with episodes no longer than 15 minutes. The finalists for the Set to Screen category are Alice Moran and Jon Blair with Old Man, Blair Beekan and Brianna Baker with Open, Ernie Bustamante with Banned in Tucson, Gary Rideout Jr. And Mark Andrada with Catch 23, and Jonas and Jeremy Diamond with The Street. Finalists in the Playing it Short category are Clara Morris and Johnna Scrabis with Unhappy Epilogues, Jason Leaver and Kate Conway with But, How Do You Have Sex?, Kate Davis and Kelly Fanson with Best Before, Lauren Corber and Wendy Litner with How to Buy a Baby and Megan Raney Aarons with The Boys Club.