Ransom sets up in Toronto
The Global series is produced by eOne, Sienna Films, Big Light Productions and Wildcats Productions. (Cast member Brandon Jay McLaren pictured.)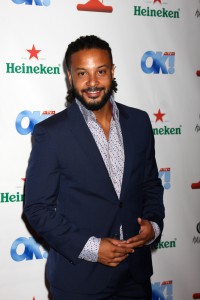 Production is underway in Toronto on the new Global original drama, Ransom.
The 13-episode series is produced by Entertainment One, Toronto-based Sienna Films, Frank Spotnitz's Big Light Productions and Paris-based Wildcats Productions. It will be broadcast on Corus Entertainment's Global in Canada, TF1 in France, CBS in the U.S. and RTL in Germany.
Ransom is also set to film in France this fall.
The series, which was created by David Vainola and Frank Spotnitz, follows expert hostage negotiator Eric Beaumont (Black Sails' Luke Roberts) and his team as they are called in to crisis situations to help save lives. It is inspired by the professional experiences of real-life negotiator Laurent Combalbert.
The cast also includes Canadians Brandon Jay McLaren (Graceland, Chicago Fire) and Nazneen Contractor (Heroes Reborn, 24), as well as Sarah Greene (Penny Dreadful, Burnt).
Ransom is executive produced by Spotnitz, Jennifer Kwaja  and Julia Sereny of Sienna Films, and Valerie Pechels and Odile McDonald of Wildcats Productions.
The show was co-developed by TF1 and Corus Entertainment, with the participation of the Centre National du Cinema et de l'Image Animé in France as well as the Canada Media Fund. It will be produced with the financial assistance of the Ontario Film and Television Tax Credit and the Canadian Film or Video Production Tax Credit.
eOne holds worldwide rights to the series, excluding French-speaking territories.
Photo: Helga Esteb / Shutterstock.com