Rene Bourdages to join the National Film Board
Bourdages (pictured) will oversee the English and French-language programs at the National Film Board's interactive studios in Vancouver and Montreal.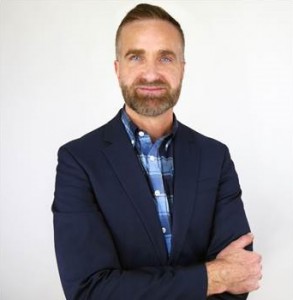 The National Film Board (NFB) has hired René Bourdages to the role of director general, creation and innovation, effective Sept. 1, 2016.
Bourdages, who is the founder and current CEO of California-based entertainment-industry consultancy firm Elevado Media, will oversee the NFB's interactive studios in both Montreal and Vancouver. In the new role, Bourdages will oversee the English and French-language programs in both animation and documentary.
Bourdages will leave Elevado when he assumes his new role in September.
He has previously served as EVP, broadcasting and operations at TVA, EVP of programming, sales and marketing at Astral Media and president of the merchandising division at CBC/Radio-Canada.
Last year Bourdages served as an executive producer on the Willem Dafoe-starring documentary Fukushima: A Nuclear Story (2015) and has also written a book for investors looking to finance indie feature films (Investing in Films: The 12.5 Secrets Elite Investors Keep for Themselves). Earlier this year he authored a study for the Bureau du cinéma et de la télévision du Québec on whether Quebec's current tax incentives are sufficiently aligned with the province's virtual and augmented reality sectors.