Why Danish pubcasting exec Lars Hermann is headed to Halifax
Hermann, deputy head of drama at Denmark's DR (pictured), discusses the benefits of international coproductions.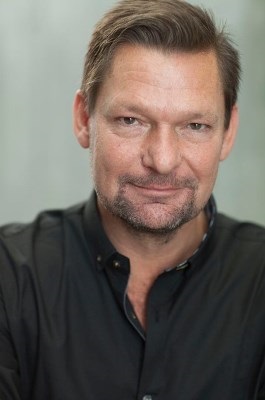 Denmark has experienced significant success recently in producing high-quality, international hits. The Killing, Borgen and The Bridge have all been embraced by audiences both at home and abroad, and they were all produced by Denmark's public broadcaster, DR.

Despite these successes, the pubcaster isn't content to rest on its laurels. "We are [very] aware that if we become too happy with ourselves, and too closed around what we do well at the moment, we are going to be blind to what's going on in the world around us," said Lars Hermann, deputy head of drama at DR, in an interview with Playback Daily. 
The exponential growth in television programming and increased competition for audiences' viewing time is a concern for every broadcaster, said Hermann. But one way to help a television series stand out, he argued, is through international coproduction.
"About 10 years ago there was a big European study on all the money spent from the public on coproductions in Europe," said Hermann in "They found that all of the feature film coproductions – and they investigated more than 2,000 of them – had doubled the audiences on average of the pure nationally funded productions."
Hermann spoke with Playback ahead of this year's upcoming Strategic Partners Dramatic Television Incubator in Halifax, where he'll be a participating broadcaster.
Now in its second year, the Incubator connects producers who have a series in development, with a broadcaster or distributor attached, with foreign broadcast execs and investors. The aim is to connect producers with coproduction partners and help series go to camera. Last year's Incubator saw producer Marc Almon partner with the U.K.'s Far Moor Media on a series now in development with Bell Media.
While Denmark's DR is a public broadcaster with a strict remit to invest in locally produced drama, it has participated in copros in the past. Most recently, DR signed on as a "very minor" coproduction partner on the Susanne Bier-directed, BBC and AMC coproduction The Night Manager, said Hermann. He added that though it's difficult for DR to find partners whose projects it can support, he's very interested in developing relationships with international partners.
"We have to be open to new input, we have to be open to new collaborative relationships, especially because the series business is under such dramatic growth at the moment," he said. "I think that's going to change within the next year or so because we must have peaked, but that's even more reason to be absolutely sure that you know what's going on [around the world] and you're trying to develop relationships with both producers and other television stations around the world."
Strategic Partners program manager Laura Mackenzie also stressed the importance of international collaboration.
"Certainly Canada has benefitted time and time again from coproduction, but I'd say in today's industry it's even more important. All federal and provincial equity, as well as broadcast license fees and soft monies, are all decreasing," she told Playback Daily. "It's our intention to find a way to support these projects in finding an international marketplace."
Strategic Partners is presented by the Atlantic Film Festival and runs from Sept. 15 to 17 in Halifax.