Harold Greenberg Fund backs Dolan, de Pencier features
The funder has revealed the latest round of features supported through its Equity Investment Program. (Director Miranda de Pencier pictured.)
Bell Media's Harold Greenberg Fund (HGF) has announced the names of 10 features chosen to receive funding through its equity investment program, including The Death and Life of John F. Donovan, the first English-language feature from festival darling Xavier Dolan.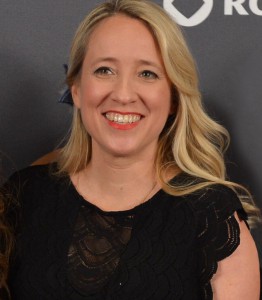 The fund invested a total of $764,000 across the 10 features.
Dolan's latest, which stars Jessica Chastain, Natalie Portman and Kit Harrington, was co-written by Letterkenny director, executive producer and writer Jacob Tierney and is produced by Lyla Films Inc. and Productions Sons of Manual.
And Miranda de Pencier's first feature has also landed HGF funding. The Grizzlies is written by Moira Walley-Beckett and Graham Yost and is produced by Northwood Pictures.
Kim Nguyen, whose Two Lovers and a Bear premiered during the Cannes Film Festival's Director's Fortnight section this year, received funding for his Eye on Juliet, produced by Montreal's Item 7.
Guidance director, writer and star Pat Mills received HGF coin for Don't Talk to Irene, which stars Geena Davis and Scott Thompson and is produced by Alyson Richards Productions.
Jordan Canning's Suck It Up, starring Grace Glowicki and produced by Permanent Geranium Pictures, also received funding. As did Jason James's Resonance Films-produced Entanglement and Sherry White's Maudie, which stars Ethan Hawke and is produced by Rink Rat Production and Screen Door Productions.
First-time filmmakers Daniel DiMarco, Kathleen Hepburn and Eisha Marjara also received funding. DiMaro's Juggernaut is produced by Mad Samurai Productions; Hepburn's Never Steady, Never Still, which was recently acquired by Soda Pictures, is produced by Christie Street Creative; and Marjara's Venus is produced by Les Films Compass.