Production begins on season six of Mr. D
The series, produced by Topsail Productions and Gerard ADHD Entertainment, is currently shooting in Halifax.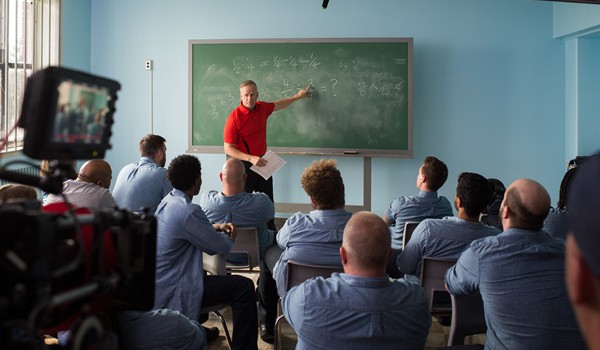 Filming on season six of CBC comedy Mr. D has started in Halifax.
The new season (10 x 30 minutes), which stars executive producer and co-creator Gerry Dee as an unmotivated and under-qualified teacher, will premiere this fall on the pubcaster.
The Nova Scotia film and television industry was hit hard by cuts to its tax credit in 2015, but executive producer and co-creator Michael Volpe said it's good to be back filming in the province.
"It's nice to have a series start again with the new Production Incentive [Fund] and so far so good, it's working fine. We had a hiccup last year, but we've caught our stride again and we're moving forward," Volpe said in an interview with Playback Daily. 
After scrapping its labour-based film and TV tax credit, the provincial government introduced the Nova Scotia Film and Television Production Incentive Fund. Last week, the government announced a $1.5 million increase to the fund, from $10 million to $11.5 million.
According to Nova Scotia Business, the organization that administers the fund, Mr. D has received $1.64 million through the production fund.
Mr. D also stars Jonathan Torrens, Mark Little, Lauren Hammersley, Bette MacDonald, Naomi Snieckus, Darrin Rose, Wes Williams, Suresh John, Kathleen Phillips, and Bill Wood. The upcoming season will also introduce a new principal cast member, Emma Hunter as Nisha, and YouTube star Madison Tevlin will once again guest star as Ricki.
Mr. D is produced Topsail Productions and Gerard ADHD Entertainment Inc., in association with CBC. It is distributed worldwide by Entertainment One Television.