Specialty check-in: ads down, subscribers up
How the top channels and industry overall fared in 2015, according to the CRTC's report.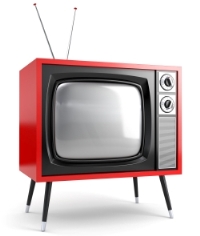 Advertising dollars were down but subscriber revenues were up on Canadian specialty TV channels in 2015, according to the CRTC's annual report. Though advertising dollars dipped in 2015, the drops weren't as deep as they were in 2014, signalling a possible easing up on the ad-spend declines plaguing broadcasters over the last several years.
Overall, total revenues were up marginally, increasing by 0.5%, or $19 million, to $4.3 billion. Growth was dampened by drops in advertising revenue, which dipped $19 million. That advertising drop is much smaller than the $53 million in ad revenue that specialty services lost in 2014. The 2015 losses were offset by a $30.6 million increase in subscription revenues.
Specialty services invested $1.5 billion in the creation of new TV programs produced by Canadians in 2015, an increase of 7.8% compared with the $1.4 billion invested the previous year. Of that $1.5 billion, $409.9 million went to Canadian independent producers, up 9.1% from 2014.
The start of NHL programming rights on Sportsnet One and TVA Sports made big impacts on the subscriber and advertising numbers for both channels, with 2015 being the first full broadcast year to include the new programming.
The additional content made a noticeable difference on the numbers for TVA Sports, which saw an advertising revenue jump from $1.7 million in 2014 to $21.1 million in 2015.
In addition to seeing substantial boosts in advertising revenue and subscribers, TVA Sports also posted a sizeable increase in expenses in 2015. The company's expenses went up by 252%, from $33.8 million in 2014 to $119.2 million in 2015, for its first full year of NHL broadcasts.

Here's how the major specialty channels fared in 2015 (listed by subscribers):
CBC News Network:
Subscribers: 11.1 million (down 1.7%)
National advertising revenue: $19.1 million (down 1.8%)
YTV (Corus):
Subscribers: 11.1 million (down 0.33%)
National advertising revenue: $37.7 million (down 13.8%)
CMT (Corus):
Subscribers: 9.9 million (down 2.6%)
National advertising revenue: $15.8 million (up 2.7%)
Much (Bell Media):
Subscribers: 9 million (down 2%)
National advertising revenue: $19.2 million (up 6.8%)
TSN (Bell Media):
Subscribers: 8.7 million (down 2.7%)
National advertising revenue: $ 122.4 million (up 3.2%)
Sportsnet (Rogers Media):
Subscribers: 7.9 million (down 3.8%)
National advertising revenue: $95.9 million (up 33.2%)
W Network (Corus):
Subscribers: 7.6 million (down 2.9%)
National advertising revenue: $51.9 (down 1.7%)
Discovery (Bell Media):
Subscribers: 7.2 million (down 4.7%)
National advertising revenue: $47.7 million (down 0.07%)
HGTV (Corus, formerly Shaw Media):
Subscribers: 7.1 million (down 1.6%)
National advertising revenue: $52.5 million (down 9.5%)
E! (Bell Media):
Subscribers: 7 million (down 0.95%)
National advertising revenue: $14.4 million (up 1.5%)
History (Corus, formerly Shaw Media):
Subscribers: 6.9 million (down 1.8%)
National advertising revenue: $46.3 million (down 5.3%)
Sportsnet One (Rogers Media):
Subscribers: 6.7 million (up 9.8%)
National advertising revenue:  $5.3 million (up 73.7%)
Showcase (Corus, formerly Shaw Media):
Subscribers: 6.4 million (down 8.9%)
National advertising revenue: $40.1 million (down 5.6%)
Bravo (Bell Media):
Subscribers: 6.3 million (down 3.6%)
National advertising revenue: $25.3 million (down 4.5%)
Food Network (Corus, formerly Shaw Media):
Subscribers: 6 million (down 2.7%)
National advertising revenue: $49.7 million (down 5.4%)
Space (Bell Media):
Subscribers: 6 million (down 4.07%)
National advertising revenue: $31.7 million (up 19.7%)
BNN (Bell Media):
Subscribers: 5.9 million (down 3.3%)
National advertising revenue: $5.5 million (down 18.2%)
M3:
Subscribers: 5.8 million (down 3.5%)
National advertising revenue: $12.1 million (down 3.1%)
MTV (Bell Media):
Subscribers: 5.7 million (down 4.5%)
National advertising revenue: $8.4 million (down 5.6%)
The Comedy Network (Bell Media):
Subscribers: 5.4 million (down 4.8%)
National advertising revenue: $31 million (up 0.43%)
Slice (Corus, formerly Shaw Media):
Subscribers: 4.9 million (down 4.8%)
National advertising revenue: 25.6 million (down 15.5%)
CP 24 (Bell Media):
Subscribers: 3.5 million (down 1.2%)
National advertising revenue: $12.6 million (up 7.1%)
BBC Canada (Corus, formerly Shaw Media):
Subscribers: 2.6 million (down 0.91%)
National advertising revenue: $2.7 million (down 14.8%)
TVA Sports (Groupe TVA):
Subscribers: 1.9 million (up 19.5%)
National advertising revenue: $21.1 million (up 1227%)
RDS (Bell Media):
Subscribers: 1.1 million (down 5.4%)
National advertising revenue: $727,889 (down 14.8%)
From Media in Canada