Deals: levelFILM, CPAC, DHX, Corus, Lionsgate
Toronto's levelFILM has acquired the Canadian rights to Stephen Dorff-starrer The Debt (pictured) and doc Out of Print, plus more deals of the week.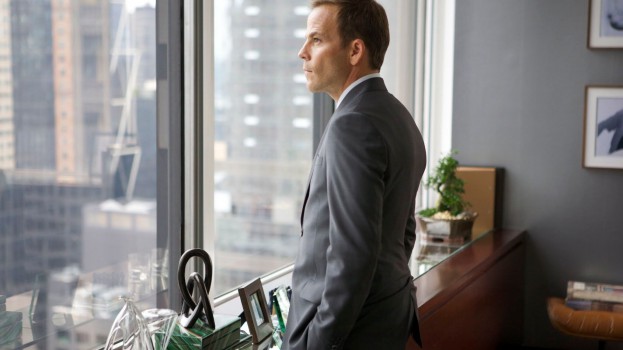 Cable Public Affairs Channel (CPAC)
Two WWI documentaries from Ottawa-based Sound Venture Productions have been picked up by Cable Public Affairs Channel (CPAC). Drawn to Victory and Wings of Courage, both 48-minute docs, will air on CPA in English and French in November. Wings of Courage details the stories of courageous Canadian pilots involved in WWI, while Drawn to Victory charts the revolution in mapping techniques that took place during the war.
Lionsgate
YouTube Red has ordered its first original drama series, Step Up, commissioning Liongate to produce a dramatic series based on the five-film franchise. The show will be executive produced by Step Up's original producers Adam Shankman, Jennifer Gibgot and Meredith Milton, as well as Channing Tatum and Jenna Dewan Tatum, who starred in the 2006 original. With production set to begin later this year, the Step Up series is expected to debut on YouTube Red in 2017. At present YouTube Red is available in the U.S., Australia and New Zealand.
My Millennial Life
My Millennial Life from director/producer Maureen Judge has been acquired in four territories, including Belgium and Sweden. The doc, which investigates the realities of being a millennial, was picked up by Discovery (Poland), VRT (Belgium), UR (Sweden) and Mindset TV (Sub-Saharan Africa). Millennial Life premiered at Bloor Hot Docs Cinema last month, before making its broadcast debut on TVO.
levelFILM
Toronto-based distributor levelFILM has acquired the Canadian theatrical and VOD rights to The Debt. The film follows a wealthy U.S. businessman (played by Stephen Dorff), who becomes involved in a battle for money, power and land in Peru through a high-stakes deal. The film will be released theatrically on July 8 and then on VOD on July 12. The distributor also this week announced the acquisition of documentary Out of Print, directed by Julia Marchese and starring Seth Green (Austin Powers trilogy) and Patton Oswalt (The King of Queens). The doc will receive its theatrical release and VOD release on the same days as The Debt.
DHX Media
DHX Brands, the brand management arm of DHX Media, has partnered with Simon & Schuster Children's Publishing to produce new Teletubbies books. Read more here.
Corus Entertainment
Hotel Transylvania: The Television Series, produced by Corus Entertainment's Nelvana and Sony Pictures Animation, has been picked up by Disney Channels Worldwide. Read more here.