B.C.'s Okanagan finally gets a film studio
Though still being retrofitted, use of the Vernon, B.C.-based Okanagan Film Studios is currently underway.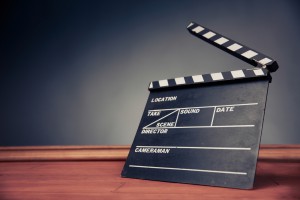 Jon Summerland's been discussing the need for a film studio in B.C.'s Okanagan region for a long time – years by his account. Now, it seems, the Okanagan Film Commissioner finally has one.
Okanagan Studios sits on a four-acre lot in Vernon, B.C. that used to be home to the Far West Industries warehouse. There's 7,000-square feet of office and construction space available and a warehouse with two 15,000-square-foot spaces that are currently being retrofitted to be used as sound stages. Though the necessary renovations are still being made, an undisclosed production company has already moved in to use the space.
"We have a new company that moved here from the Prairies and set up here and they're the first to take advantage of the studio space, but others are definitely interested," said Summerland in an interview with Playback Daily. Summerland said the company will use the space to film a feature and has plans to film three in total.
For Summerland, this is what the region needed to help it grow from just a location to a region that can support entire shoots.
"We make a lot of the Lifetime, Hallmark, $1 million to $3 million made-for-TV movies. We can continue to do that but if we want to grow any more and have bigger productions, we need to have a designated space for a studio," he said. "Finally, it's happening."
Demand for a studio in the region is high, says Summerland. In addition to its diverse landscapes the Okanagan region also offers enticing tax credits. While B.C. recently cut its basic production film and TV tax credit from 33% to 28%, regional tax credits were unaffected. By shooting outside of the Greater Vancouver area, productions can receive an additional 12% in regional tax credits. But to take advantage of all of the tax credits offered, a production has to film 51% of the project in the region – something that's only possible with the opening of a studio. 
Tim Bieber, who is spearheading the development and renovation of Okanagan Film Studios, says based on demand, there's an opportunity to build an additional two sound stages on the studio property.
For now, Summerland is just happy that after all the years of talking about building a film studio, one finally exists – even if it still needs a few finishing touches.
"I have these conversations with developers all the time. But this one is real. This has brick and mortar," he said.
Image via Shutterstock