TIFF asks filmmakers, artists to look 150 years to the future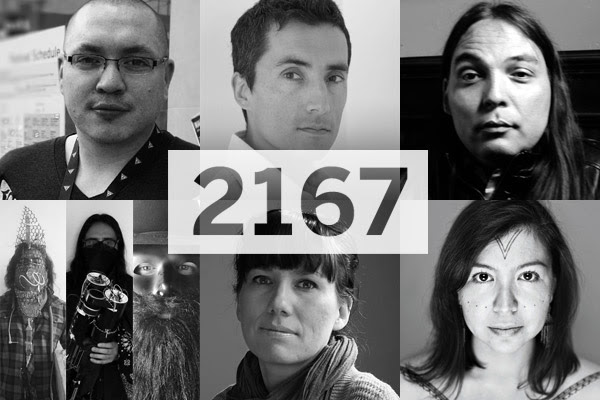 The festival, in partnership with imagineNATIVE, Pinnguaq and the Initiative for Indigenous Futures, is launching a VR project entitled 2167.
The Toronto International Film Festival (TIFF), imagineNATIVE, Pinnguaq and the Initiative for Indigenous Futures have announced a VR project, 2167, that tasks six indigenous Canadian filmmakers and artists to imagine what the world will look like in 150 years.
Filmmakers Jeff Barnaby (Rhymes for Young Ghouls), Danis Goulet (Wakening), Alethea Arnaquq-Bariland (Angry Inuk), artists Kent Monkman and Scott Benesiinaabandan, and interdisciplinary group Postcommodity have been commissioned to complete the projects in 2017. Each of the projects will be a two-to-four minute VR experience, based on the filmmaker or artists' interpretation of the world in the year 2167.
Three of the completed projects will be presented at the TIFF Bell Lightbox in June 2017, while another three will premiere at imagineNATIVE in October next year. 2167 is part of TIFF's Canada on Screen program, which celebrates the country's sesquicentennial anniversary.
Clockwise from the top left: Jeff Barnaby, Kent Monkman, Scott Benesiinaabandan, Alethea Arnaquq-Baril, Danis Goulet and Postcommodity.