Mastersfx opens Toronto studio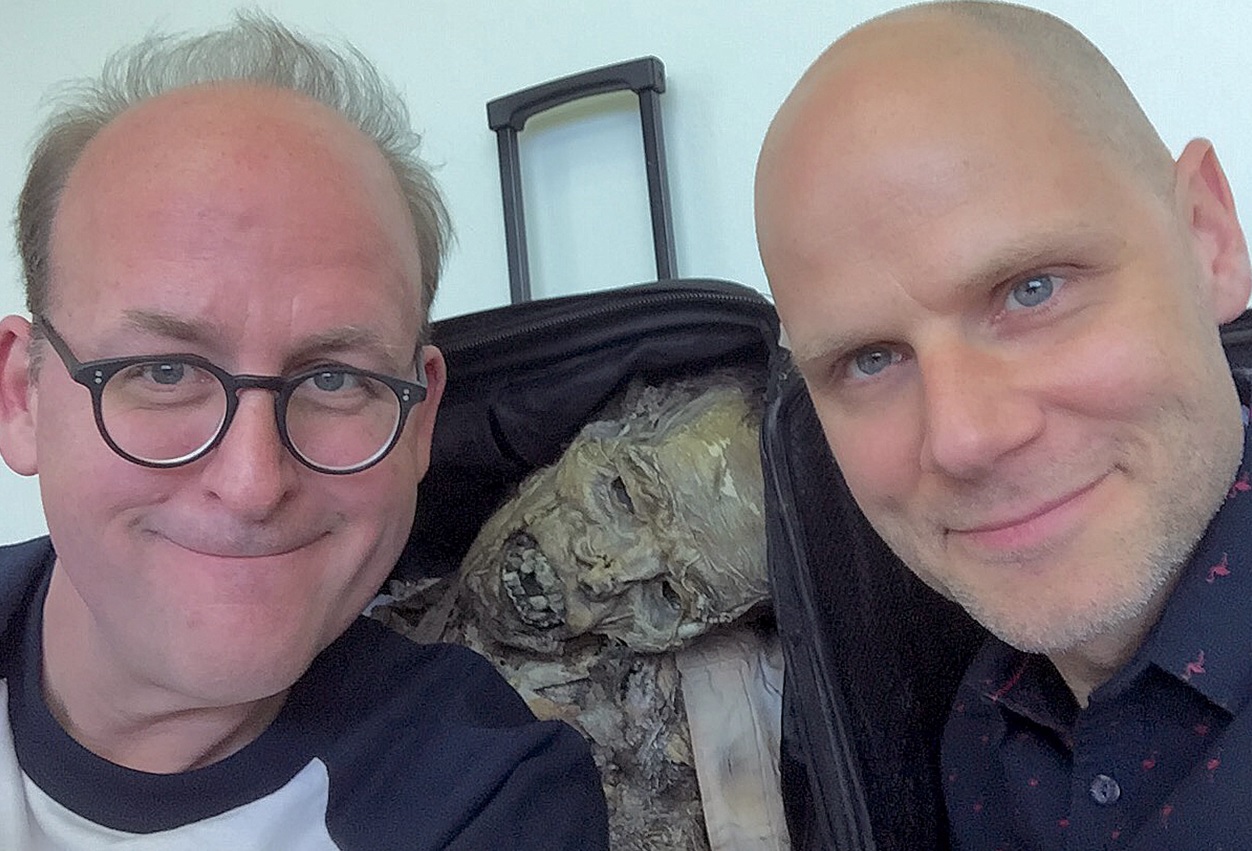 The veteran FX shop also has studios in L.A. and Vancouver. (Company president Todd Masters and Zane Knisely pictured.)
FX studio Mastersfx has announced the opening of a 5,000 square foot facility in Toronto.
The company, which has also operated a Vancouver studio since 2000, specializes in providing character effects (such as FX for creatures, prosthetics, digital makeup, tattoos and props) for film and television. In addition, Masterfx supplies FX props to studios for rental. The new studio space is located in Etobicoke, ON and is currently staffed by 10 FX artists.
Company president Todd Masters told Playback Daily that one of the reasons the company chose to set up shop in Toronto was that some clients were beginning to insist Mastersfx had a studio in the city. For its TV projects in particular, Masters said the need to be based here in a permanent capacity, rather than simply as a pop-up effects shop, prompted the studio opening. Over the past five years in Toronto, Masterfx has worked on projects such as Netflix's Hemlock Grove and more recently on NBC's Heroes Reborn.
There were artistic reasons as well as business ones that prompted the opening of the new studio, added Masters.
"Toronto is a bit of a genre town. There are a lot of things that happen [in Toronto] in fantasy, science-fiction and horror, which is kind of our bread and butter," said Masters of the company's reasons for setting up in the city.
Established by Masters almost three decades ago, Mastersfx has previously worked on Mad Men, True Blood, Almost Human and Falling Skies, as well as creating the vampires on True Blood and the corpses on Six Feet Under. The company is also currently working on two Syfy shows – The Expanse, which shoots in Toronto, and iZombie, in Vancouver – as well as NBC's The Night Shift and CBS series The Zoo.
The Toronto studio will see Masters partnering with FX makeup specialist Zane Knisely. The pair had collaborated on a number of projects before the conversation started about them opening a studio together.
Masterfx most recently picked up an Emmy Award for Outstanding Makeup for its work on Netflix original Monsterville.