CBC, Netflix commission Alias Grace
The adaptation of Margaret Atwood's 1996 novel of the same name will be produced by Sarah Polley (pictured) and Halfire Entertainment.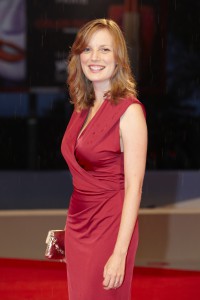 CBC is going into business with Netflix, co-commissioning Alias Grace, a six-part miniseries written and produced by Sarah Polley and Halfire Entertainment.
The series, an adaptation of Margaret Atwood's 1996 novel of the same name, is an hour-long drama based on the real-life case of two servants convicted of murdering their employer and his housekeeper. It is scheduled to film at Toronto's Revival Studios from August to November.
Polley has long been interested in adapting Alias Grace for the screen, optioning the novel in January 2012. However, Polley initially intended to turn Atwood's novel into a feature film – even securing script development funding through the Harold Greenberg Fund in 2013 – before finally deciding on the hour-long, six-part format.
She was also originally attached to the project as a potential director, however as the property migrated from film to TV so too did the director remit, with acclaimed TV and feature director Mary Harron (The Moth Diaries, American Psycho) now tapped for the director's chair. Executive producers on the project are Harron, Halpern, and Polley, who produces alongside D.J. Carson.  
The series will make its world broadcast premiere on CBC, while the Netflix rollout is still to be determined. WME | IMG negotiated the Netflix sale on behalf of Halfire.
The announcement comes one month after CBC greenlit an animated remake of  another Atwood-penned property, The Wide World of Wandering Wenda.

Toronto- and L.A.-based Halfire, helmed by president Noreen Halpern, recently went into production on Aftermath, a 13-part drama greenlit by Space and Syfy. The Vancouver-shot series went to camera last month, and is showrun by William Laurin and Glenn Davis.
Image courtesy of Shutterstock