SK Films embarks on Amazon Adventure
The film about 19th century explorer Henry Bates is currently shooting in the Brazilian Amazon and England.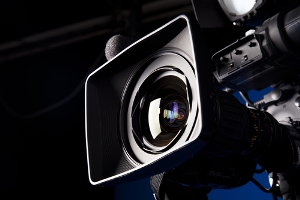 Toronto-based prodco SK Films has started production on its latest film for IMAX and giant screens, Amazon Adventure.
The Canada-U.K.-Brazil copro tells the story of Henry Bates, who spent 11 years trekking through the Amazon in the 1850s documenting the species and nature he encountered. In total, Bates identified more than 8,000 species new to science and discovered "Batesian" mimicry in animals.
The film is shooting in the Brazilian Amazon and in England. It is directed and co-produced by Mike Slee, co-written by Carl Knutson, co-written and co-produced by Wendy MacKeigan and produced by SK Films president and CEO Jonathan Barker.
HHMI Tangled Bank Studios, a producer of science films and division of Maryland-based Howard Hughes Medical Institute, is the lead financier of the film. HHMI's Dr. Sean B. Carroll will serve as co-executive producer on the film, with Yuri Sanada co-producing. The film also received financing from Seattle's Pacific Science Center through grants from the U.S. Government's National Science Foundation.
SK Films is the worldwide distributor of Amazon Adventure, which is slated for release in April, 2017.