GAPC launches mathXplosion
The educational show (pictured) for young math learners is the first web series to launch on TVOKids.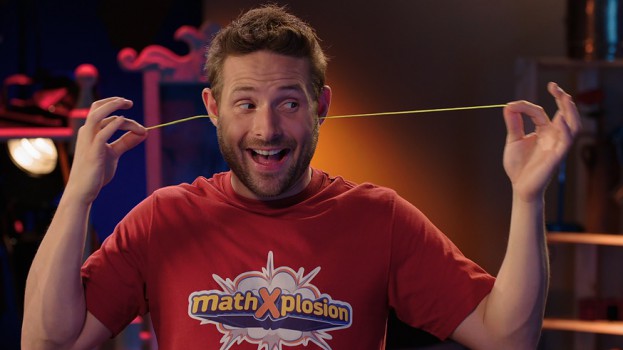 GAPC Entertainment has launched mathXplosion, a children's series aimed at six-to-eight year olds, via tvokids.com and tfo.org.
The live-action show from the Ottawa-based producer is TVOKids' first ever web series and consists of 50 three-minute episodes in both English and French. The episodes went live online on June 20, and will also debut this fall on both TVO and TFO's linear channels.
Each episode introduces a fun or interesting fact, and then invites viewers to try experiments at home such as using reflections in a mirror to do multiplication.
The series also features a companion game component, Magic MathGlasses, which GAPC created in partnership with Montreal's Tobo Studios, in addition to a 30-minute behind-the-scenes show. mathXplosion: Behind the Screen will air on TVO this fall.
mathXplosion is produced by GAPC Entertainment, in association with TVO and TFO, and with the financial support of the CMF, the Bell Broadcast and New Media Fund and the Shaw Rocket Fund. The series was filmed at Ottawa's Centrepointe Theatre Studio and is hosted by Eric Leclerc.