Telefilm selects 18 micro-budget program finalists
Selected projects include Cory Bowles' Black Cop and Molly McGlynn's Mary Goes Round.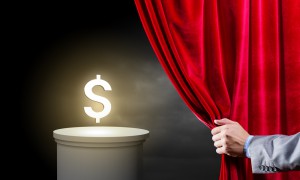 Telefilm Canada has unveiled 18 finalists for its 2016/2017 Micro-Budget Production Program.
The program, which is in its fourth year, supports emerging filmmakers seeking to produce their first feature-length films and aims to encourage use of new digital distribution platforms. This year, feature films are eligible for a maximum of $127,500 in funding, an increase from last year of $7,500. The additional funding is meant to cover the cost of digital marketing and social media. Narrative web content projects were also eligible for the program for this first time this year. Web projects can receive up to $112,500 each. To be eligible, the budget of each project cannot exceed $250,000.
More than three-quarters (77%) of this year's micro-budget financing will come from Telefilm's Talent Fund, a private fund supported by individual donors as well as principal partners Bell Media and Corus Entertainment. Technicolor is also once again offering free digital distribution encoding to finalists.
Telefilm also announced that it has partnered with the National Film Board, which will make the features funded through the program available on its Emerging Talents website.
Finalists from last year's program include Amy Jo Johnson's The Space Between and Connor Gaston's The Devout, both of which are screening at the 2016 Shanghai International Film Festival, and Grayson Moore and Aidan Shipley's Cardinal, which went into production in April.
This year's finalists in each stream are:
Aboriginal component:
The Road Behind, Kelton Stepanowich (director), Derek Vermillion (writer), Eric Janvier (producer), Alberta,
The Road Trip, Allan Hopkins (director, writer, producer), Manitoba
Official-Language minority component:
3.0, Eli Batalion (director, writer, producer), Quebec
Abigaëlle et le date coaching, web format, Jessica L'Heureux (director), Stéphanie Bourgault-Dallaire (writer), Corey Loranger (producer), Manitoba
Geek Girls, Gina Haraszti (director, writer), Michael Massicotte (producer), Quebec
Main component:
The Amundsen Icebreaker, Christopher Paetkau, Sira Chayer (directors, writers), Carlyle Paetkau, Trevor Gill (producers), Manitoba
Black Cop, Cory Bowles (director, writer), Aaron Horton (producer), Nova Scotia
Les Faux Tatouages, Pascal Plante (director, writer), Katerine Lefrançois (producer), Quebec
Final Cut, Patrick Condon (director, writer), Elsa Morena (producer), Newfoundland and Labrador
Firecrackers, Jasmin Mozaffari (director, writer), Caitlyn Grabham (producer), Ontario
Hier encore, Judith Plamondon, Lessandro Socrates (directors, writers), Caroline Bergoin (producer), Quebec
In Plainview, Matt Watterworth (director), Kevin Doree (writer), Scott Westby (producer), Alberta
Lovely Witches Club, Web format, Renee Laprise (director, producer), Patti Larsen (director, writer), Prince Edward Island
Luk'Luk'l, Wayne Wapeemukwa (director, writer, producer), Spencer Hahn, Matt Drake (producers), British Columbia, Ontario
Mary Goes Round, Molly McGlynn (director, writer), Matt Code (producer), Ontario
Les Scènes fortuites, web format, Guillaume Lambert (director, writer), Laurent Allaire (producer), Quebec
Talent, Lucas Frison (director, writer), Élise Beaudry-Ferland (producer), Saskatchewan
Why Good People Do Bad Things, Web format, Tim Rayne (director, writer), Arthur Thomson (producer), New Brunswick
Correction: An earlier version of this story spelled Molly McGlynn's name incorrectly. Playback regrets the error.