Deals: Corus, eOne, MCE, Breakthrough
Corus Entertainment and the Cartoon Network ink a multi-year broadcast and merchandising deal, plus more deals of the week.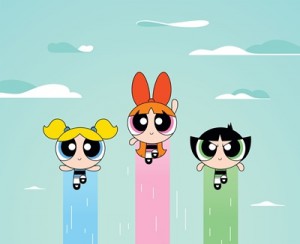 Corus' Nelvana
Corus Entertainment has extended its partnership with Turner's Cartoon Network in Canada with a new multi-year broadcast and merchandise deal. The deal will see Corus-owned children's content producer and distributor, Nelvana, become the exclusive merchandising agent for the Cartoon Network's brands in Canada. Nelvana will develop licensed merchandise for the channel's properties, which include The Powerpuff Girls, Adventure Time and Ben 10.
MCE
Marina Cordoni Entertainment (MCE) has taken the world sales rights to Connor Gaston's debut feature The Devout. MCE will launch a limited theatrical release across Canada, with distribution in the U.S. running alongside. MCE plans to launch foreign sales at the American Film Market in Santa Monica this November. Gaston's film was shot in January 2015 and was majority financed through Telefilm's Micro-Budget Production Program. The film is produced by Verhagen Entertainment, Hoggwild Films and Clownbog Studios.
Entertainment One
eOne has sold 2D-animated comedy series Winston Steinburger and Sir Dudley Ding Dong (52 x 11 minutes) to Spain's free-to-air broadcaster Clan TVE and Portugal's pay TV net BIGGS. The children's show, which is produced by Sticky Pictures in partnership with Teletoon Canada and ABC3 Australia. The series follows the young Winston Steinburger as he and his feline friend Sir Dudley explore the galaxy in a home-made rocket.
VRSE
Virtual reality producer VRSE has announced that it has raised USD $12.56 million in series A funding, as well as rebranding under the name Within. Secret Location signed on with the U.S.- and U.K.-based production company in January 2015, agreeing to pool resources and collaborate on virtual reality projects. Funding in this round came from WME, Live Nation, Vice Media, Tribeca Enterprises, 21st Century Fox, Andreessen Horowitz, Raine Ventures, Elisabeth Murdoch's Freelands Ventures and Legendary Pictures.
DHX
DHX Brands—the dedicated IP management and consumer products arm of DHX Media—has signed six new North American licensees for its preschool property Teletubbies. Read more here.
Carmel Creek Productions
Carmel Creek Productions and Mythic Productions' Full Out has been acquired by Netflix, as well as picking up a syndicated broadcast deal in the U.S. that will see the movie airing in more than 170 markets. Read more here.
Breakthrough Entertainment
Breakthrough Entertainment has secured an all-rights broadcast deal with PBS for its Anne of Green Gables MOW. Read more here.
Distribution360
Toronto-based Distribution360 has signed a host of new deals, adding several Canadian series to its catalogue and selling 150 hours of programming across its verticals. Read more here.
Sinking Ship Entertainment
Sinking Ship Entertainment and The Fred Rogers Company's TV series Odd Squad will make its way onto the big screen this July, via a 90-screen national release in partnership with Cineplex Entertainment. Read more here. 

Breaking Glass Pictures
Pennsylvania-based Breaking Glass Pictures has picked up the U.S. distribution rights to Terrance Odette's dramatic feature Fall. Read more here.