Banff '16: Can data trump guts?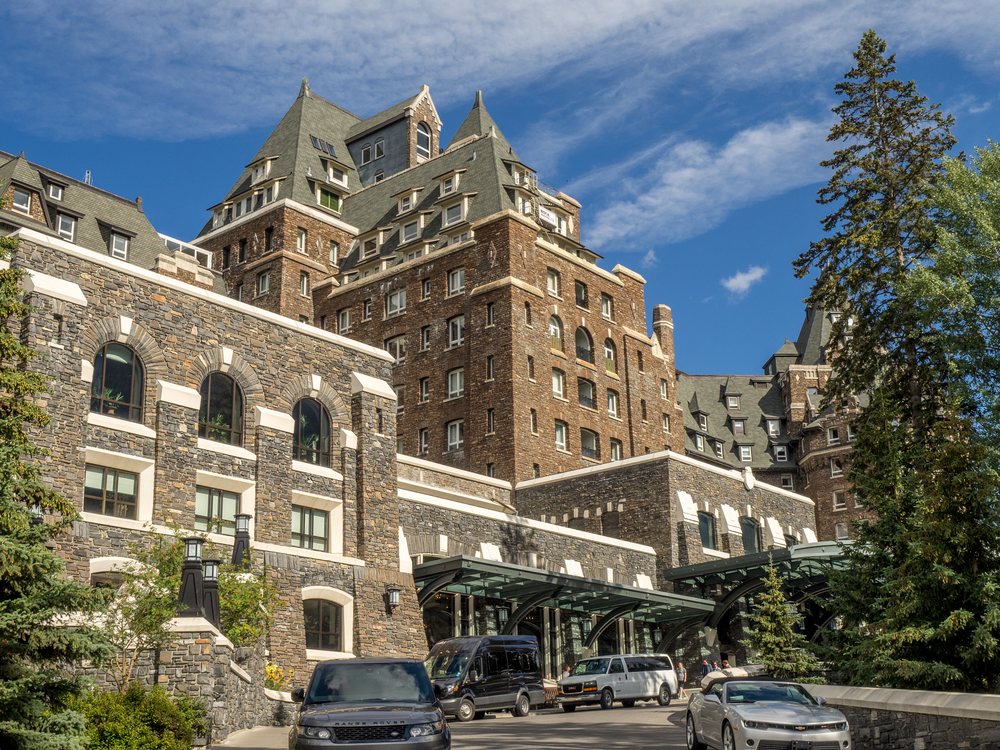 Execs from Blue Ant, eOne, A+E Networks and Vice debate the merits of data over instinct and the potential of platform-specific content.
What's the better way to create modern content: machine-driven decision making or the tried-and-(sometimes)-true gut instinct?
That was the question at the heart of the final morning keynote at the Banff World Media Festival on Wednesday, as one of the most interesting panels of the week tackled the no-easy-answer topic of discoverability and engaging audiences in a global marketplace.
Moderator and veteran entertainment industry journalist and editor Peter Bart kicked off the conversation by asking the panel if they thought FX president John Landgraf's recent statement that broadcasters were becoming too dependent on algorithms in making creative decisions was true.
While eOne TV president John Morayniss argued that "the best model is a creatively driven one," A+E Networks president of international and digital media Sean Cohan said that, while he thinks traditional broadcasters have a lot to learn from tech companies, he agrees there's a risk in placing too much faith in numbers. "I think specifically in the generation and cultivation of ideas, as we're moulding them into the clay that is the finished product, we may have gone too far in thinking that there's an A/B test  [to figure out if] this is a great story or isn't."
Enter Blue Ant TV/Digital CEO Raja Khanna, who pointed to social media data as a key indicator by which business decisions can be made: "The only thing better than $100 million marketing budget is a built-in audience," he quipped, tapping into the idea that one can identify, incubate or pre-test creative concepts or talent via social media in an effort toward a more assured outcome of success. He later refined his point, saying social media was about "democratizing creativity" and using the public's input to help drive decision-making.
Of course, the answer likely lies somewhere in the middle: humans make human decisions based on emotion, intuition and experience. Social media and user-data-aggregating algorithms can take millions of human decisions and package them into a bigger picture. But is the nuance lost in translation? Does it matter?
Where things get tricky, pointed out Vice Media's David Purdy (whose outspoken views are always entertaining on industry panels), is when data is used too heavily as a risk-aversion tactic. He pointed to his recent efforts to sell mobile Vice content (specifically, the Daily Vice format) to telecoms around the world, and their reluctance to try an unproven business model. "How do you know it will succeed? You don't. But if you don't try it, it won't," he pointed out. (Having been in the trenches in big Canadian media/telcos for a long time, Purdy has a fair bit of experience in this area.)
His train of thought, however, took the panel to an interesting place: mobile's role in the future of content engagement. Khanna argued that a common tactic to diminish the role of digital content is to say it's best used for focus-group style testing or piloting. "The reason people talk about 'Oh, it's just focus groups or piloting' is because the monetization is immature – 'We're going to make our real money over there.' But that is shifting, quickly and in a few years the money will be [in digital]."
Purdy leapt on that point, comparing it to when the podcast Serial broke out and changed the game for the medium: "To me the Holy Grail in the next 12 months is what's the Breaking Bad or Walking Dead for the mobile phone? Whoever cracks that code, the world is their oyster. Having some sort of serialized drama that people tune into every day and scramble to their phone to get…"
Purdy admitted Vice doesn't know what that Holy Grail is yet – it's just "hustling," throwing a million things at the wall and figuring out what works (a welcome bit of modesty from a company fronted by the bombastic Shane Smith).
But A+E's Cohen said his company believes in the power of platform-specific programming and thinks data can help shape strategy in that area. "Recently, our CEO was talking to someone in Silicon Valley, he was advising Nancy [Dubuc] to stop thinking about 100 million people or the million impressions online and said 'You need to start thinking about the billion or the two billion.' I think mobile is a huge opportunity."
Purdy's comparison to Serial offered a compelling insight. Like Mad Men for cable/specialty, a single piece of IP took an unsexy medium and made it the hottest media trend of 2015. And no one has done scripted mobile-first content at scale yet, in a way that resonated outside a platform's home turf.
The idea is out there – the race will be to discover whose brain it's currently parked in.