Terrance Odette's Fall picked up for U.S. distribution
The film will get a theatrical release in the U.S. in winter 2016.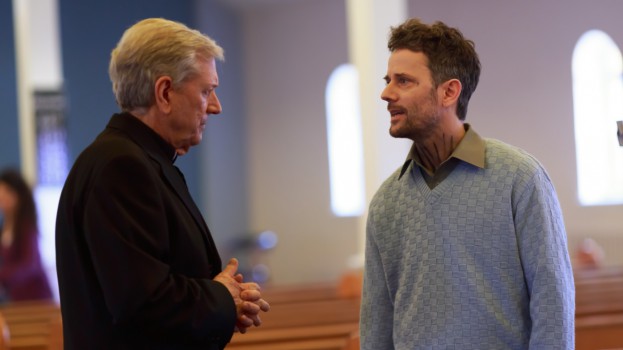 Pennsylvania-based Breaking Glass Pictures has picked up the U.S. distribution rights to Terrance Odette's dramatic feature Fall.
The deal, negotiated by Marina Cordoni Entertainment and Breaking Glass CEO Rich Wolff, will see the U.S. distributor giving the film a limited theatrical release in winter 2016.
Starring Michael Murphy, Katie Boland, Joel Bissonnette, Cas Anvar, Wendy Crewson and Suzanne Clément, Fall made its world premiere at the Vancouver International Film Festival in 2014. The film was shot in Sault Ste. Marie and Niagara Falls, ON in early 2014 and tells the story of an aging Roman Catholic whose life is thrown into turmoil after he receives a letter alleging that he committed sexual assault 40 years previously.
Odette wrote and directed the feature, which was produced by Mehernaz Lentin and financed by Telefilm Canada, OMDC, the Northern Ontario Heritage Fund, Canadian Council for the Arts and Ontario and federal tax credits.
Photo by Melissa Connors