Privacy complaint shuts down Border Security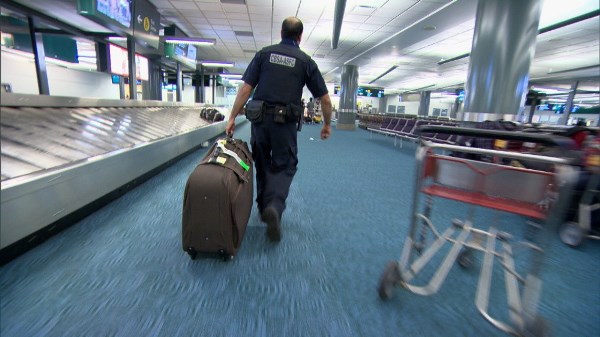 Canada's Privacy Commissioner advised Canada Border Services Agency to no longer participate in the program.
Force Four's docuseries Border Security: Canada's Front Line won't return for a fourth season.
Canada's Privacy Commissioner Daniel Therrien recommended that Canada Border Services Agency (CBSA) end its participation in the program, which follows officers of the CBSA,  after it found that the agency was not in compliance with the federal Privacy Act. According to the Commissioner's report, the CBSA has agreed to do so.
In 2013, the British Columbia Civil Liberties Association (BCCLA) filed a complaint against the CBSA on behalf of Oscar Mata Duran, a construction worker who was filmed by Force Four that year when the site he was working on was raided by the CBSA.
While Mata Duran did sign a form consenting to be videotaped, the Commissioner found that, due to the circumstances in which the filming occurred, his consent was not full and informed, as required by the Act.
"What the privacy commissioner said was that the consent that CBSA was relying on to justify the disclosure of people's private information was grossly insufficient," Laura Track, counsel for the BCCLA said in an interview with Playback Daily. "People facing detention or facing the prospect of deportation are not likely to be in the best frame of mind to provide informed and free consent."
Force Four Entertainment offered the following statement to Playback regarding the series' end.
"Force Four Entertainment is currently reviewing the Findings of the Office of the Privacy Commissioner regarding the Canada Border Services Agency's participation in the television series Border Security: Canada's Front Line. Since the inception of the television series, we have been vigilant in ensuring that we not only comply with all applicable legal duties and obligations, but that we also uphold the highest moral and ethical standards in relation to the travelling public and the CBSA officers who have participated in the production of the 65 episodes of the series to date. While we are no longer in production on the series, Force Four Entertainment continues to be very proud of Border Security: Canada's Front Line."
Border Security: Canada's Front Line aired on the National Geographic Channel.
Ultimately, Track said she hopes the decision will resonate with producers of other law enforcement reality TV shows.
"What I hope for the future coming out of this decision is that the decision really sounds the end of similar Cops-style reality TV shows where law enforcement is depicted as entertainment," she said. "I think the Privacy Commissioner's decision applies more broadly than just in the context of border enforcement, but could apply to reality shows about law enforcement more generally."