VFS, EveryWhere Studios partner on new prodco
50 Degrees North Productions, a co-venture between Vancouver Film Studios and L.A.'s EveryWhere Studios, will announce its first project later this month.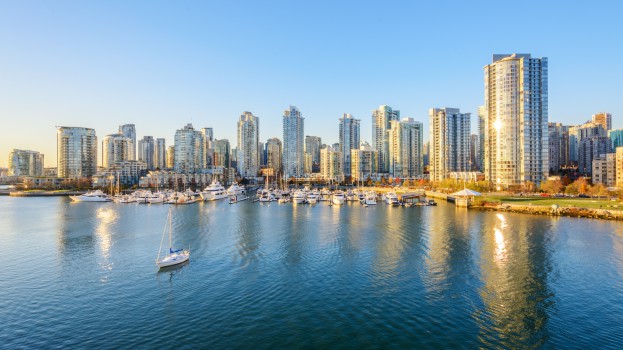 Vancouver Film Studios (VFS) and L.A.-based producer EveryWhere Studios have partnered to launch a new production company called 50° North Productions.
The joint venture will produce projects for television, film and digital, with physical production taking place at VFS. Projects under the new company will be developed at EveryWhere Studios' offices in Vancouver and L.A. by members from both VFS and EveryWhere.
The first production under the 50° North Productions banner is set to be unveiled later this month, and 50° North currently has projects in development with Hallmark, Universal, Lifetime and UPtv.
VFS, which is owned by The McLean Group, has been looking to launch a venture of this kind since 2011, Sacha McLean, chairman of 50° North Productions and vice chairman of The McLean Group told Playback Daily.
"The studio came up with the idea to create our own production company in a strategic planning session about five years ago, as a logical next step in the growth of the Vancouver Film Studios business," he said.
McLean added that the opportunity for VFS in co-launching its own production company is twofold: firstly, to be even more involved in projects that VFS puts through its facility, and secondly, to use the partnership to produce high-quality Canadian content for domestic and international markets.
Though the Canadian prodco's long-term strategy hasn't yet been nailed down, McLean said the plan is to produce four projects through the 50° North banner this year. The majority of these projects, he added, will be for television.
The production team for 50° North is being led by VP of physical production Charles Lyall, who is a production manager on Warner Bros' Vancouver-shot series The Flash. Lyall has also previously served a producer on children's series R.L. Stine's The Haunting Hour for HUB Network. Everywhere Studios is a joint venture between chairman of Helifilms, David Calvert-Jones, producer Dan Angel, and former president of Sony Television Tom Mazza, all of which are part of 50° North.
The rest of the team is comprised of personnel from VFS (president Pete Mitchell, VP of production Jennifer Roe-Emery, VP sales and marketing Kimberlee Alexander), EveryWhere Studios (head of finance Steve Smith, SVP development Julia Eisenman) and VFS owner The McLean Group of Companies (VP finance Pat Bradley, controller Alejandra Sorto, senior accountant Shannon Aitchison).
Though 50° North will be based at VFS, McLean said that – with the high demand for Canadian studio space – there may be occasions when the studio is fully booked and unable to accomodate a 50° North project. Should the situation arise, it's "it's very likely that we'll be customers at some of our friendly competitors," said McLean.