Meridian Artists hires two to lead new talent division
Tovah Small and Derek Carkner (pictured) will be based at the literary agency's Toronto office.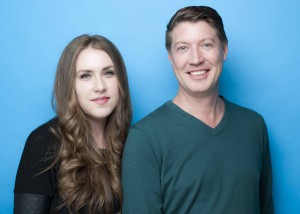 Toronto-based literary agency Meridian Artists has expanded its remit once more, announcing the launch of a talent division to be headed up by agents Derek Carkner and Tovah Small.
"We already have deep industry connections to broadcasters, showrunners, producers and decision-makers, and we wanted to take advantage of those connections in another aspect of the industry," Meridian founder Glenn Cockburn told Playback Daily.
The current volume of television production in Canada, for both Canadian and U.S. productions, was a deciding factor in Meridian's choice to move into actor representation, added Cockburn.
"There's a lot of opportunity out there, and I think that opportunity is going to continue for another few years. We wanted to take advantage of that cycle in the marketplace to build the division," Cockburn said.
Carkner and Tovah will join the company's existing team of five agents, with Meridian's talent-related dealings to be run out of its Toronto office.
In October of 2015, Meridian hired veteran book agent Amy Moore-Benson to lead a push into publishing rights management; prior to this, Meridian exclusively represented screenwriters, producers and directors.
Pictured L to R: Tovah Small and Derek Carkner