Dear Ms. Joly…an industry wish list
Playback magazine reached out to industry members to get their wish lists for the upcoming Cancon review. Here's what they told us.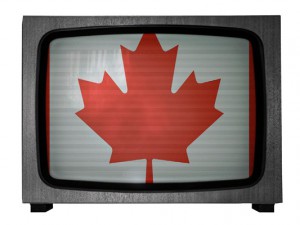 Heritage Minister Mélanie Joly says "everything" will be up for discussion when the government and industry stakeholders meet this summer to review Canadian content policies and their place in a digital world. Here, industry stakeholders break down what they hope will (and won't) come from the consultations.
Here's what needs to change…
Funding Models
"The current policy was developed when scarcity and protectionism were viewed as important policy considerations. That's no longer the case. I'm hopeful that the emerging policy will be forward-looking and will avoid the temptation to simply adapt existing policies to the internet. A more confident, outward-looking policy is needed and consideration should be given to making fundamental changes to funding models, including shifting toward support from general tax revenues, rather than declining broadcaster support or new internet regulation."
– Michael Geist, Canada Research Chair in Internet and E-Commerce Law, University of Ottawa
Foreign OTTs' Free Rides
"We need a modern and balanced regulatory system that helps promote Canadian cultural product, while listening to the interests of citizens who want access to product from around the world. We're losing that balance. Foreign internet broadcasters like Netflix aren't required to follow any rules or make any contributions to Canadian production, even while they displace traditional broadcasters that do. That's not sustainable. And the answer is not to let the traditional broadcasters off the hook."
– Stephen Waddell, national executive director, ACTRA
"New technologies have created a multitude of choices for consumers – yet the business model for funding content has not kept up. We are faced with the difficult issue of foreign-owned services like Netflix, which provide content to Canadian viewers but don't contribute to its creation. This needs to be addressed as other new non-Canadian-owned services and platforms are appearing on the horizon. Canadian content created for digital platforms should be eligible for tax credits, at a minimum, as well as other government subsidies."
– Christina Jennings, chairman and CEO, Shaftesbury
Public Institutions
"We need to rethink the role of all the public agencies, which have, for the most part, not grasped the extent to which their raison d'etre needs to be rebuilt from top to bottom. Public broadcasting grew out of a technological universe of scarce resource (bandwidth) and the necessity to carve out a genuinely public space in a scarce universe. Technology has dismantled scarcity. How do we begin to reconsider what the role of public institutions are in an age of bandwidth abundance? [Furthermore], an overall lack of innovativeness bedevils Canadian industry, as much in the cultural industries as across a wide spectrum of other businesses…The policies we have had in place, while resulting in great successes, have at their heart also [created] a massive disincentive to innovate."
– Tom Perlmutter,  former NFB commissioner
IP Ownership
"Internationally, we have always had a system whereby finance and sales came from a variety of broadcasters on a media-by-media and territory-by-territory basis. Now, technology helps make some of that moot – borders are much more porous, territorial integrity is crumbling, and consolidation in Canada has led to broadcasters pushing to control all rights and a piece of the backend. I think both broadcasters and producers feel the system is out of balance, and of course from our point of view, we'd like to see the producers affirmed as the rights holders."
– Alex Raffé, VP production, Thunderbird
Ideally, we'd like to see…
Team Work 
"The industry is worth $48 billion in this country and it's going through a revolution. It's critical that we strengthen our strategic partnerships to create great Canadian content for domestic and international audiences. These partnerships include content makers, all types of channels, funding agencies, regulators and distributors. Ideally, through this review, we will focus on our common goals and continue to be known as a country that supports and encourages great storytelling."
– Julie Bristow, president and CEO, Bristow Global Media
Bold Moves 
"Forward-looking regulations that guarantee a level playing field for the marketing and distribution of the very best that Canada has to offer, whether commercial or non-commercial creativity. That includes strong net neutrality rules, safeguards against undue preferences from vertically integrated media giants, and flexible copyright rules that allow creators to do what they do best without fear of lawsuits or legal claims."
– Michael Geist
"I'm not an incrementalist, I love huge changes, and would dearly love to see the legislative framework recognize the narrow distinctions between telecommunications and broadcast, for us to create a "pipe"-neutral understanding of how content is created and disseminated."
– Alex Raffé
Strong Cancon Regs
"Any revisions to the government's cultural policies should ensure that there is a balanced portfolio of Canadian-created content produced for primetime, which can range from pure domestic-driven content through to international coproductions and coventures. Strict Canadian content requirements, particularly the "10 of 10″ system, should continue to be a required threshold to access CMF and Telefilm funding. Tax credits, an important business tool, can continue to support all types of production made in Canada."
– Christina Jennings
But please avoid…
Sidelining Creators 
"We are worried about a fundamental shift by the CRTC that came out of the Talk TV hearings – moving us away from the core principle that Canadian stories be told by Canadians."
– Brian Baker, national executive director, DGC
Hamstringing Process
"Canadian content creation landscape. Regulations should not be used to slow that progress with artificial barriers that diminish the potential of the internet.
– Michael Geist
Encouraging Bigger Media
"If the entire cultural ecosystem has been consolidated into a highly centralized, command-and-control model, where a small group of people make all of the decisions, the country risks losing new and original creative voices."
– Alex Raffé
"We're concerned that more media consolidation could curb the variety and appeal of our products to broader markets."
– Mark Bishop, co-CEO and executive producer, marblemedia
Selling Domestic Short 
"We have to be careful not to overemphasize the relevance of the export of our content as a requirement for funding. International sales can be an indicator of success, but should never outstrip the importance of producing Canadian stories for Canadian audiences."
– Christina Jennings
Dwelling in the Past 
"The most challenging part of the process will be to refashion an industry that still aches longingly and nostalgically for a pre-digital past and has been, and continues to be, resistant to real change."
– Tom Perlmutter
This article originally appeared in Playback's Summer 2016 issue