Murdoch Mysteries to reach 150th episode in season 10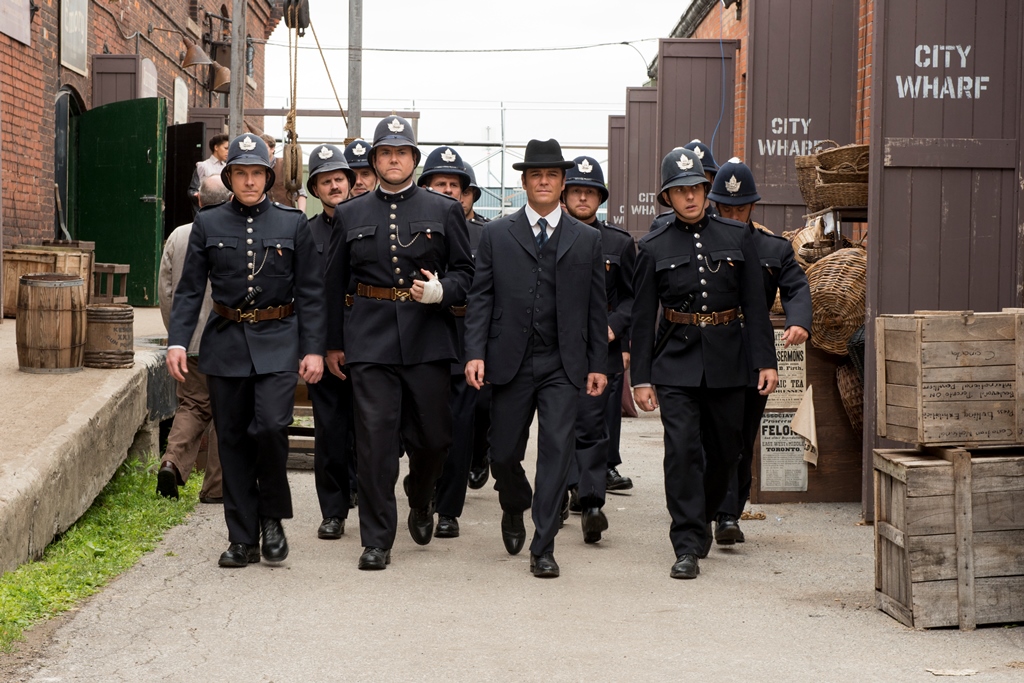 Production is underway on 18 new episodes, which will begin airing on CBC this fall.
Production is underway on season 10 of Murdoch Mysteries, with 18 hour-long episodes set to begin airing on CBC this fall.
The tenth season, which will see the crime series reach its landmark 150th episode, will continue filming throughout Ontario until December. The new episodes are expected to begin airing internationally in 2017.
The new season kicks off with a two-part mystery revolving around 1904′s Great Fire of Toronto. Murdoch's new cases will also involve Canada's Olympic-winning soccer team and author H.P. Lovecraft.
The final episode of season nine drew an overnight audience of 1.32 million (2+) to CBC, and the entire ninth season drew an average audience of 1.4 million viewers (2+), according to Numeris data provided by Shaftesbury in a statement.
Samantha Bond (Downton Abbey), Daniel Maslany (Four in the Morning), and Bea Santos (World Away) will also star in early episodes of season 10, joining returning cast members Yannick Bisson, Hélène Joy, Jonny Harris, Thomas Craig and Mouna Traoré.
The series is produced by Shaftesbury, in association with CBC, ITV Studios Global Entertainment and UKTV. Murdoch is executive produced by Christina Jennings, Scott Garvie, Yannick Bisson and showrunner Peter Mitchell. Producers on the series are Stephen Montgomery and Julie Lacey.