In Brief: Rafati recognized by BCTIA, CFC to co-author VR study
B.C's Technology Industry Association names BroadbandTV CEO Shahrzad Rafati (pictured) as Person of the Year, CMPA elects Scott Garvie as chair, plus more news.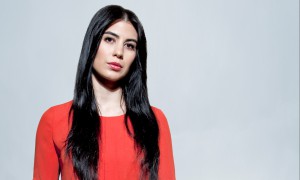 Shahrzad Rafati named person of the year by BCTIA
BroadbandTV (BBTV) CEO and founder Shahrzad Rafati has been named as Person of the Year at B.C.'s Technology Impact Awards (TNI). The annual awards are hosted by British Columbia Technology Industry Association (BCTIA) and recognize outstanding work in B.C.'s technology industry. Multi-channel network BBTV has 76,000 content creators on its platforms, with its YouTube channels including preschool channel Hooplakidz and gaming channel TGN.
Scott Garvie elected as CMPA chair
The Canadian Media Producers Association (CMPA) appointed Shaftesbury's SVP, business and legal affairs, Scott Garvie, as its chair. Garvie replaces Frantic Films' CEO and executive producer Jamie Brown, who is stepping down from the role after two years. The CMPA's board officer elections also saw two re-elections, with Cal Shumiatcher continuing as treasurer and Brian Hamilton as secretary.
CFC Media Lab to partner with OMERS on VR study
The CFC's Media Lab and venture capital investment firm OMERS Ventures are partnering to co-author a study on Canada's VR ecosystem. The study, titled  "Pulse on VR: A Workflow and Ecosystem Study," aims to identify the key players in Canada's VR industry and the best ways to bring VR to audiences. "With this study, we hope to uncover strengths, weaknesses and gaps in Canada's VR ecosystem in order to determine and tap into new areas for growth in VR that offer promising market potential," said CFC's chief digital officer Ana Serrano in a statement. The study is being funded by Canada Media Fund, Telefilm Canada, Creative BC, On Screen Manitoba and New Media Manitoba, the Ontario Media Development Corporation, la Société de développement des entreprises culturelles (SODEC) and supported by Super Ventures.
Abela, Sardet win Planet in Focus pitch contest
Planet in Focus (PIF) festival and non-profit environmental organization USC Canada has announced that director Jean-Marc Abela and producer Noé Sardet have won the 2016 Seed Pitch Competition. Applicants were asked to pitch a three-minute animated film idea tackling the the role seeds play in feeding the world, with Abela and Sardet winning the competition for their project The Story of Lucio. The pair will receive $7000 for their winning pitch. The short film will premiere at the Planet in Focus International Environmental Film Festival, which is now in its 17th year. This year's festival runs from October 19 to 23.
TVO names new VP of talent and engagement
TVO has named Jennifer Hinshelwood as its new VP of talent and engagement, replacing Clara Arnold who is retiring after 23 years with the company. Hinshelwood joins TVO from Medical Pharmacies Group Limited, where she served as VP of human resources.