Upfronts '16: Global adds 11 new series, building on hits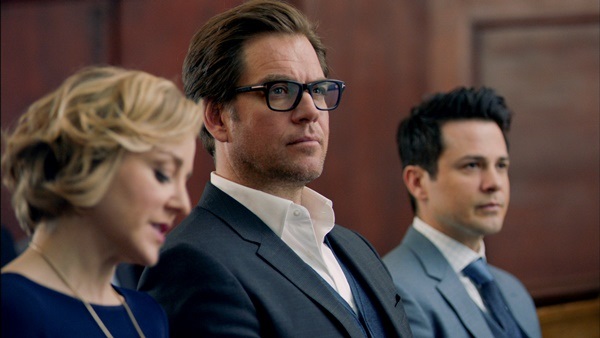 The Corus Entertainment channel is focusing on spinoffs and proven stars to keep Canadians tuning in for fall/winter 2016/2017, as well as Canadian dramas Mary Kills People and Ransom.
For its first fall season under a new(ish) ownership, Global has taken to the upfronts stage with the announcement of 11 new series for its 2016/2017 primetime schedule.
Building on the success of NCIS, the broadcaster has acquired Bull (pictured), staring Michael Weatherly of NCIS fame. It is based on the early days of Dr. Phil McGraw – better known to viewers as TV personality Dr. Phil – tracking the early part of his career when he co-founded a trial consulting firm.
Global's slate, which includes five new dramas also includes four new comedic acquisitions, and mid-season shows Chicago Justice and The Blacklist: Redemption. The channel will also be airing two Canadian originals, Ransom and Mary Kills People, and will bring back Big Brother Canada for a fifth season.
Returning hits include Madam Secretary, Elementary, Survivor, Hawaii Five-O and The Simpsons.
The new schedule reflects significant changes from the previous year when the channel, then the under Shaw Media, invested in a slew of superhero shows, such as Supergirl and the now-cancelled Heroes Reborn. This year its investments show a more diverse set of shows targeting a wider audience.
Monday nights, which were action- and drama-heavy with Supergirl and Minority Report are now being replaced by two newly acquired comedies, Kevin Can Wait and Man with a Plan in the 8 p.m. and 8:30 p.m. slots. The former stars Kevin James of Kings and Queens whose plans for a peaceful retirement from police service bring him into the more complex world of household affairs.That show is paired with Man with a Plan, which stars Friends' star Matt LeBlanc as he enters a life of domestic servitude when his wife takes a job and leaves him to manage the difficult business of child-rearing. New action/adventure series Timeless, which stars Abigail Spencer (Suits) and Matt Lanter (90210) bows in the 10 p.m. slot.
The Tuesday night sked sees the exit of Limitless from the 10 p.m. slot after that show was cancelled. NCIS: New Orleans takes over that slot. The evening's 9 p.m. slot will be filled by Bull. Wednesday nights see the departure of Heartbreaker picked up during last year's upfronts. Chicago Med will now air in the 9 p.m. slot following Entertainment Tonight, Entertainment Tonight Canada and Survivor.
Thursday nights see the inclusion of three new shows – two comedies and a medical drama. The Good Place or The Great Indoors will air in the 8:30 p.m. slot, followed by Pitch at 9 p.m. The Good Place stars Kristen Bell (House of Lies) and Ted Danson (Fargo) and is about a woman's entry into the afterlife. The Great Indoors follows comedian Joel McHale (Community, The Soup) a once-adventurous reporter who finds himself in a desk job as digital editor leading a team of millennials.
Airing in the 10 p.m. slot is Pure Genius, a medical drama that is about a Silicon Valley billionaire who builds a state-of-the-art hospital to treat the rarest of diseases for free.
Comedy nights on Friday are being replaced by more drama, with new show MacGyver taking over the 8 p.m. slot. In the show MacGyver (Lucas Till, X-Men: Apocalypse) heads a secret organization within the U.S. government to solve unusual and complex problems.
Weeknights will continue to see The Late Show with Stephen Colbert airing in the 11:35 p.m. slot as it was last year.
Global has not yet announced details around its Saturday schedule except for the ongoing broadcast of Saturday Night Live. The channel's Sunday schedule remains the same, except for a reduction in air time for The Simpsons, which follows Border Security at 7:30 p.m.
From Media in Canada