Upfronts '16: Corus specialty highlights local formats for fall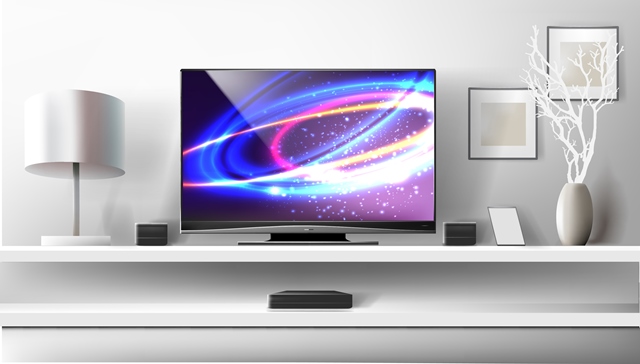 The company's fall/winter schedule sees The Real Housewives of Toronto joining The Bachelorette Canada alongside three new originals for its factual lineup on specialty.
As the TV world gets ever more complicated, it's not surprising to see broadcasters fleshing out their roster of proven formats to keep Canadian eyeballs coming back.
Corus revealed its specialty schedule Tuesday morning ahead of its Thursday upfront presentation, with greenlights for Real Housewives of Toronto, from Vancouver's Lark Productions, on Slice and the previously announced The Bachelorette Canada, from Good Human Productions on W Net announced for fall. Both formats have footholds in Canada, with Real Housewives a ratings driver for Slice – although RH Vancouver only ran for two seasons – and The Bachelor a dependable hit for City. Both formats will be joined on the specialty roster by Top Chef Canada All-Stars bowing in early 2017 on Food Network Canada.
Those new originals will be joined by Style Factory, produced by Cineflix, on Slice, which is a "behind the scenes look at how fashion and beauty products are made."
Revenue and ratings driver HGTV Canada is also betting on proven track records, with new original series from homegrown stars Bryan Baeumler, Scott McGillivray, and Mike Holmes. History channel is also adding Our House Media's Airport: Below Zero featuring Edmonton's airport and CMT will add Billy Goes North, another new original featuring a proven star, Billy Bretherton. That series, from Toronto's Proper Television, follows Bretherton's altercations with Canadian "pests, critters and gnarly animals" as an exterminator. (Sense a theme here?)
All original series listed above are produced in association with Corus.
The broadcaster has clearly chosen not to tinker too much with its returning Canadian factual slate for its specialty portfolio, which features a raft of dependable factual half-hours and the returning star-studded original Home to Win. All making a comeback are Leave It To Bryan, Timber Kings on HGTV; Property Brothers and Buying and Selling with the Property Brothers on W Network; Chopped Canada and You Gotta Eat Here! on Food Net and Slice original First Dates. History will see Paperny Entertainment's Yukon Gold return, alongside acquisitions Ice Road Truckers, Forged in Fire and Mountain Men.
New scripted programs hitting Corus' channels next year include SIX, a drama inspired by real missions of SEAL Team Six, written by William Broyles (Castaway, Apollo 13, Jarhead). The show will air on History, joined by Knightfall, a drama executive produced by Jeremy Renner that delves into the true accounts of the Knights Templar.
Showcase will feature two new series: the Toronto-shot Incorporated, a thriller from executive producers Ben Affleck and Matt Damon about a young executive that conceals his identity to infiltrate a dangerous corporate world to save his partner, and the Showcase-Netflix original Travelers, starring Canadian Eric McCormack.
And W Network has greenlit a new season of The Good Witch, the Whizbang Films series that has proven to be a ratings hit on W Network. It is going to season three on the channel and production on a two-part Halloween special will begin this August. The Good Witch franchise marks its 10th anniversary with the greenlight: its first iteration as an MOW launched in 2006 (it would be followed by six more).
It will be joined on W by new acquisition series My So Called Wife (working title), which centres on a con artist that gets men and women to fall in love with her, and then takes their money.
Returning to Corus' specialty schedule on the scripted side will be a new season of Mr. Robot on Showcase, which bows July 13. Supergirl is moving from Global to Showcase for its sophomore season, which will be produced by the CW after being dropped by CBS.
And Take 5′s copro Vikings returns with season five on History in 2017, following the broadcast of the second half of its fourth season.
And on the kids side, Corus will feature two new Canadian original series on YTV: Drive Me Crazy, a reality series from marblemedia and Proper Television featuring unlicensed teen drivers, and Ride, which follows Katherine "Kit" Bridges as she moves to England for her Dad's new job at an elite equestrian boarding school. On Teletoon, new originals include Atomic Puppet and Counterfeit Cat, from  Tricon Kids & Family and Wildseed Kids. On Treehouse, new originals include Nelvana's Ranger Rob and Rusty Rivets.
with files from Val Maloney/Media in Canada
Updated 2:30 p.m. on June 7 and 1:30 on June 8
Correction: this article originally incorrectly identified Billy Goes North as a History show when it is in fact for CMT and Property Brothers airs on W Net, not HGTV, as previously stated.