The Handmaid's Tale to shoot in Toronto
The MGM Television series will set up shop at Cinespace Film Studios, with Take 5 and Whizbang handling production in Canada. (Lead Elisabeth Moss pictured.)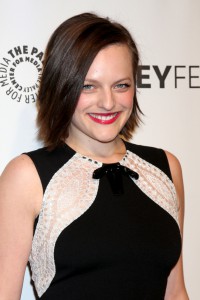 Adding an appropriate Canadian spin to its small-screen debut, Playback has confirmed that The Handmaid's Tale will shoot in Toronto.
The 1985 Margaret Atwood novel is being produced by MGM Television for Hulu in the U.S. and Canadian production on the series will be overseen by frequent collaborators Take 5 Productions and Whizbang Films. Ordered straight to series by Hulu, the series will set up shop at Cinespace Film Studios' Kipling location with a slated start date in September 2016 through February 2017.
The Handmaid's Tale's TV adaptation was created, executive produced and written by Bruce Miller (The 100). Executive producers are Daniel Wilson (The Handmaid's Tale movie), Fran Sears and Warren Littlefield (Fargo), Take 5′s John Weber and Whizbang's Frank Siracusa; line producing will be Joe Boccia. It will feature Mad Men's Elisabeth Moss in a lead role.
Cinespace Film Studios VP Jim Mirkopolous, who works with Take 5 and Whizbang on numerous projects, called Weber and Siracusa's involvement on the project "fitting, given their already-great strides in bringing Canadian culture into service production."
"We are very much looking forward to working together with MGM Television, and again with Hulu, on this new project," he added, referencing the 2015 11-22-63 shoot, also for Hulu.
The Handmaid's Tale joins a long list of series currently being handled by the Take 5-Whizbang partnership. Together, the two companies are partnering on 13 episodes of American Gothic for CBS; 16 episodes of Reign, a Canadian-certified production, for Bell Media, CBS Studios and CW and 13 episodes of Incorporated for CBS Studios and Syfy, all of which are shooting at Cinespace Film Studios locations. The two companies are also handling production on A Series of Unfortunate Events, an 8-episode series order from Netflix that is shooting now in Vancouver, with veteran producer Rose Lam overseeing.
That is on top of Take 5′s international coproduction Vikings, which this year landed a 20-episode order from Shaw Media (now Corus) for its fifth season, marking 80 episodes on Take 5′s slate currently. Separately, Whizbang's The Good Witch has been greenlit to season three by Corus for W Net, as announced in the broadcaster's upfront Tuesday June 7.
The Handmaid's Tale is one of Atwood's best-known novels. It was made into a film in 1990, starring Natasha Richardson and Aiden Quinn, and has been translated to radio, stage, opera and even a ballet. The TV version is set to stream on Hulu in 2017